Tesla has come full circle with its new steering wheel, much to Elon Musk's chagrin.
The electric car company has begun allowing Model X and Model S customers to choose a traditional round steering wheel instead of a yoke steering wheel on its website, according to Electrek, which spotted the new option on Thursday. In 2021, Musk refused to offer a round steering wheel option because the yoke, similar to those used in race cars or planes and closer in form to two horizontal handles than a wheel, simply looked "way better," he said.
However, it appears that having Tesla's stock in the toilet and customer discontent will make even the owner of Twitter change his mind.
The company is also offering an olive branch to folks who bought the redesigned cars and were unhappy with the steering yoke. Beginning in March 2023, it will allow Model X and Model S owners to purchase a $700 wheel retrofit to replace their steering yoke with a round wheel.
G/O Media may get a commission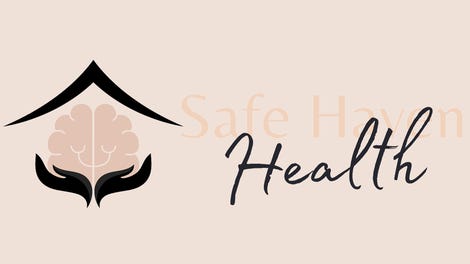 Addiction counseling
Safe Haven Health
Tesla debuted the yoke steering wheel in its 2021 redesign of the Model X and Model S. The company also scrapped the control stalks responsible for functions like turn signals and lights in the redesign and replaced them with force touch buttons on the yoke. Those buttons are here to stay, according to the Tesla website, which specifically states that the retrofit will not include stalks or shifters.
The yoke redesign initially evoked a range of responses, including fanboy swoons, complaints, and concerns over safety. Some folks loved it, while others complained that the yoke steering wheel was less usable and potentially dangerous. Drivers claimed that having a yoke steering wheel made it hard to carry out quick maneuvers, like regaining control on an icy road, and even made it hard to find the horn and correct turn signals, as they moved with the yoke.

When asked whether there was any "practical reason" for choosing a yoke steering wheel for the redesign, Musk once again demonstrated that not all his decisions are grounded in his supposed genius. The screen that displayed Tesla's Full Self-Driving Mode was more aesthetically pleasing without extra wheel real estate, he said.
"Yet another round wheel is boring & blocks the screen. FSD in panoramic mode looks way better with a yoke," Musk said on Sept. 9, 2021.
In short, the redesign included the yoke because Musk thought it looked cool. Judging from Tesla's about-face, though, that wasn't enough to convince customers. Tesla announced this week that it had delivered only 66,700 of its higher-end Model S and Model X cars in 2022 compared to 1.2 million Model 3 and Model Y cars, which are less expensive and feature a round steering wheel.