Nearly half of teens surveyed in a recent study admitted they'd texted while driving – a disquieting statistic, given that more than 3,000 teenagers died last year while sending/receiving SMS messages behind the wheel. (Compare that to the roughly 2,700 teens killed annually due to drunk driving.)
The study – which was conducted by researchers at the Centers for Disease Control and appears in the June issue of the journal Pediatrics – found that among high school students 16 and older, 45% of the 8,100 teens surveyed had texted or emailed while driving during the preceding 30 days. Teens who admitted to texting were also more likely to engage in other risky behavior. Via USA Today:
Teens who texted while driving were five times more likely than those who didn't to drive when they had been drinking alcohol. And the more they texted the worse their seat belt habit. Teens who texted every day while driving during the past month were more than 40% more likely to not always wear their seat belts than were teens who engaged in texting while driving once or twice in the past 30 days.
According to the study, teens who texted were also more likely to ride shotgun in the car of a drunk driver. The obvious question: why?
"Teens are pretty new drivers and less able to recognize hazardous driving situations and they tend to perceive risk a little bit differently than adults," said study author Emily O'Malley Olsen, a health statistician at the CDC, in a statement.
G/O Media may get a commission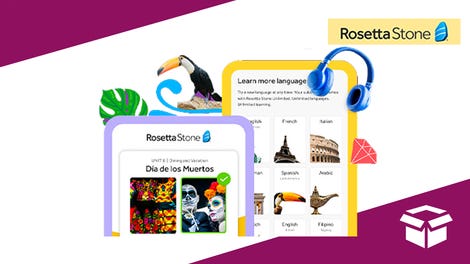 Extra 20% off
Rosetta Stone Lifetime Subscription - All Languages
Other possible reasons: kids are kids. Which is to say: kids often act like complete idiots. They also look to parents and adults as role models, and it turns out adults are idiots, too. The CDC says 31% of US drivers 18–64 reported reading or sending text messages or emails while behind the wheel at least once in the 30 days prior to being surveyed. Data provided to USA Today by AT&T puts that number at closer to 50%.
Another explanation: everyone thinks they can multitask. "Multitasking is fine if you're sitting in your dorm room or at home in your bedroom, but multitasking in the car is a terrible idea," said CDC director Tom Frieden in an interview with NPR. "It's amazing how quickly things can go wrong in the car."
Fun fact: many people who think they can multitask effectively are actually really terrible at multitasking.
Read more at USA Today and NPR, or check out the study, free of charge, in Pediatrics.