Marvel's entire cinematic universe has been building up to a massive battle between the galaxy's heroes and Thanos, the Infinity Gauntlet-wielding maniac who wants to wipe out all life. In a way, Thanos is the conclusion to the first leg of Marvel's film legacy.
While we can expect to see the Mad Titan in all his glory in next year's Avengers: Infinity War, Thanos creator Jim Starlin is parting ways with the comic publisher. The reason: A recent experience in which he says Marvel knowingly greenlit another comics story whose plot was too similar to his upcoming trilogy of Thanos-centric graphic novels.
This week, it was reported that Starlin had been removed from his Thanos project after comments he made about the character's future in an interview with CBR.com were somewhat misconstrued. In the interview, Starlin simply said that he understood that Marvel was planning on taking Thanos in a new direction in preparation for his appearance in Infinity War.
However, in a lengthy Facebook post yesterday, Starlin further clarified why he was leaving Marvel. Specifically, Starlin explained, he had also floated the idea of working on one of the publisher's core Thanos titles, but was turned down. While he understands that Marvel may choose to work with other writers on certain titles, he believes that Marvel did him wrong by essentially letting another writer poach his story that was already in the production process:
"What I objected to and what will be keep me from doing any further work for Marvel Editorial was [executive editor] Tom Brevoort approving a plot for the current on-going [Thanos] series, which was pretty much the same as the Thanos story arc in the graphic novel trilogy Alan Davis and I have been working on for Tom for close to the past year.

He had 200 pages of script and 100 pages of pencils on this project when he gave the green light to a strikingly similar plot. The on-going will be in print before the graphic novel trilogy. To avoid spoiling anyone's enjoyment of these two stories I will not be summarizing the striking similarities."
G/O Media may get a commission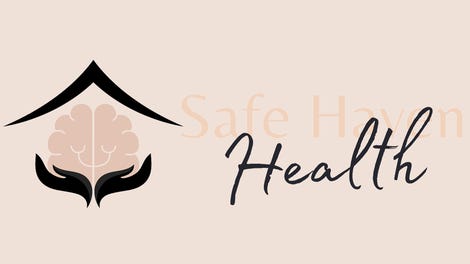 Addiction counseling
Safe Haven Health
According to Starlin, Brevoort misled him about how the decision was made to approve the plot he says is similar to his story:
"At first Tom denied giving his approval to the plot. When that turned out to be false, he switched to claiming there was nothing similar about the two plots. When that didn't fly he changed his story to it was all an accident."
Starlin says that by the time everything was out in the open, the creative team on Thanos was already too far along in its own production process and there was no way that that either story would be able to be changed in time. And so, seeing this as Marvel's doing, Starlin has left the publisher.
As The Hollywood Reporter points out, Starlin has butted heads with Marvel in the past over his comics creation. Starlin spoke openly about not being approached or paid by Marvel for Thanos' inclusion in the original Avengers movie, and the writer has said that his business deals with Warner Bros. for Batman v Superman have been remarkably more profitable than any he had with Marvel Studios. Though, he said this at the end of his recent Facebook post: "Marvel Entertainment has treated me very well and generously. Them I like."
We've reached out to Marvel Comics for an official comment about Starlin's statements, and will update this post with their response if and when it gets back to us.