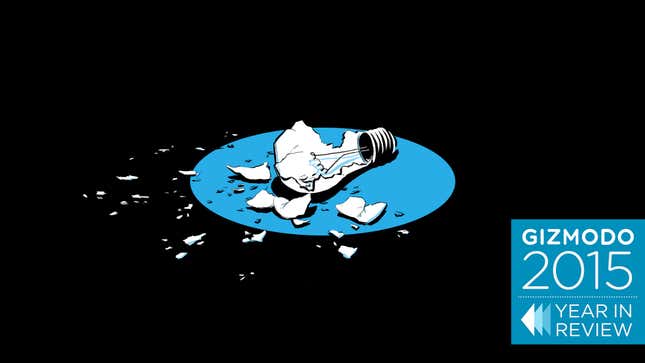 Donating to a crowdfunding campaign is risky. You hand money to internet strangers who give you nothing but a promise in return. Sometimes it pays off and you get an Oculus Rift. Other times, you get a colossal dud, or worse, a complete scam.
Vizio's Latest TVs Go All Quantum
Kickstarter created an "Integrity Specialist" this year to crack down on these digital age con artists, but crowdfunding is still pockmarked with spectacular crash-and-burns, nonsense pitches, and blatant rip-offs. Here are the 9 most walloping, piss-stink crowdfunding flops of 2015:
---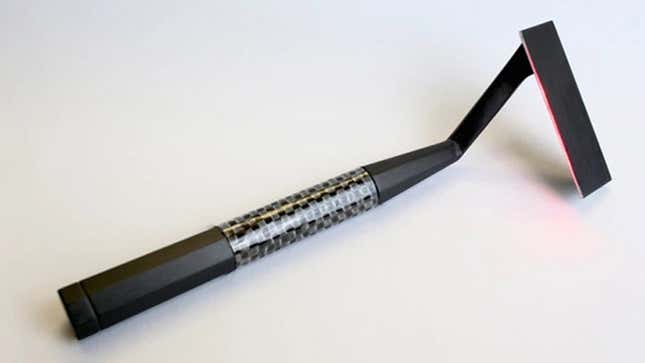 Laser Razor
A company called Skarp raised $4 million for its Laser Razor. Then Kickstarter pulled Laser Razor because it didn't even have anything close to resembling a working prototype. I don't know if you're familiar with how rare it is for Kickstarter to reject something, let alone a viral moneymaker, but it's akin to DiCaprio turning down a model orgy. RARE. UNPRECEDENTED.

Skarp, undaunted, relaunched its campaign on Indiegogo (aka Trashy Kickstarter) and collected over $442,000. The campaign has already pushed back its shipment date and backers are complaining that it's not responsive to requests on updates. That may be because the razor prototype it came up with can only cut one or two hairs at a time.
---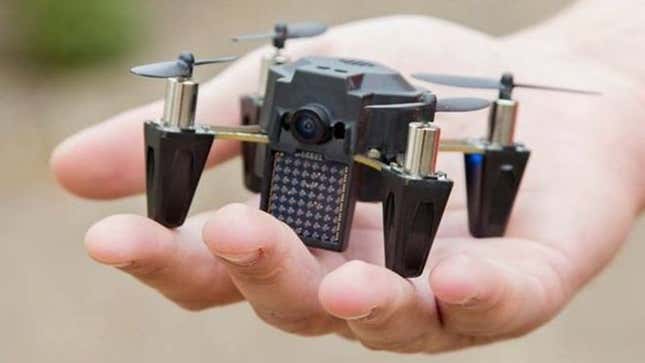 Zano
If you have ever thought to yourself, "Damn, I want a baby drone, just a little guy, zoomin' through the air," you are not alone. The Torquing Group's wee drone was a Kickstarter hit, scoring over $3.4 million. BABY DRONE was a smashing success—until people tried to fly them.
While objectively adorable, the Zano flagrantly sucked. Torquing Group declared bankruptcy. Backers were down and out. The debacle was so embarrassing for Kickstarter, it hired a freelance journalist to investigate exactly where it all went wrong.
---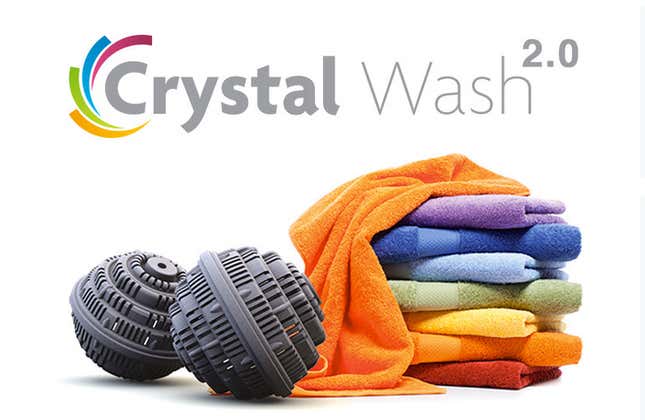 Crystal Wash 2.0
Kickstarter cracked down on Laser Razor, but it let this obvious marketing scam slip through the cracks. Backers are complaining about the pushed-back shipping date and lack of communication from creators. Since it's a campaign for a thoroughly debunked pseudoscientific product that promises to clean clothes by shrinking water molecule clusters, I'm guessing they'll be even angrier if they ever get the balls, because they don't work.
While not a failure in the money-making sense—these con artists took over $268,000 for what is, again, a well-recognized scam—it is a disgraceful failure because it shows how lax crowdfunding sites can be about quality.
---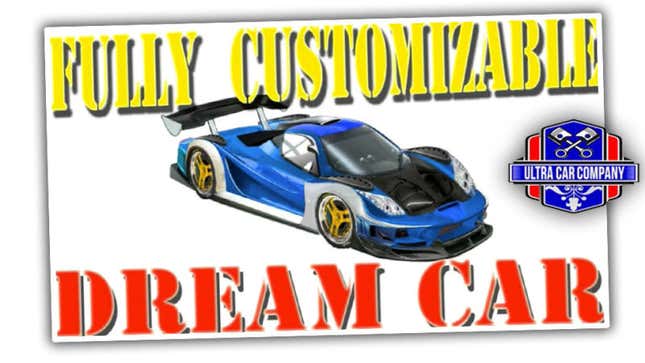 Annihilator Customizable Car
There are many different flavors of failure in the world of crowdfunding, but the Annihilator Dream Car's brand of nutcase campaign stood out this year for daring to ask for a million dollars for the whispiest vaporware on the internet. Our sister site Jalopnik is pretty convinced this is a joke campaign, a bonkers parody of the fantastical claims customizable car campaigns make.

Even if Jalopnik's theory is correct and this campaign is a joke, the poor souls who donated to this thing are still among this year's biggest crowdfunding failures.
---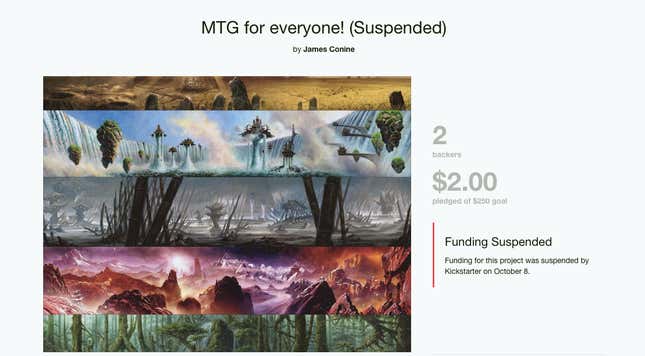 The Dude Who Just Wanted to Play Magic: The Gathering
What's sadder: The fact that someone made a Kickstarter with the objective "to get more people to play Magic: The Gathering," that it only got $2 in donations, or that Kickstarter suspended it after it was featured on the website Your Kickstarter Sucks?
---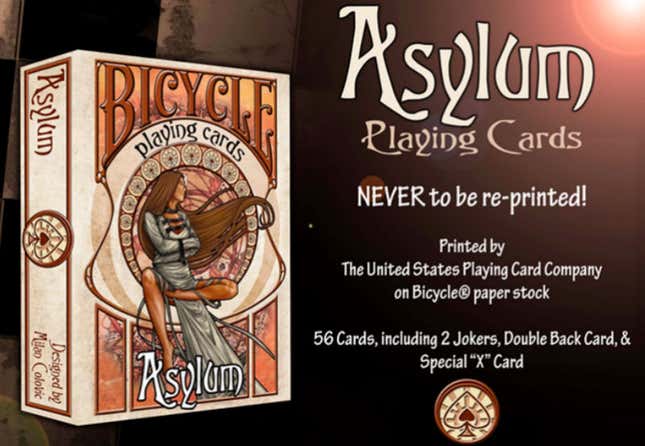 Asylum Playing Cards
This Kickstarter failed so hard this year that it was court-ordered to pay back some of the money it collected, and fined. While the campaign itself happened back in 2012, the failure came to its fullest fruition this year, when Altius Management was fined for failing to live up to its promises, which is especially impressive because all it promised was to print some fucking playing cards.
---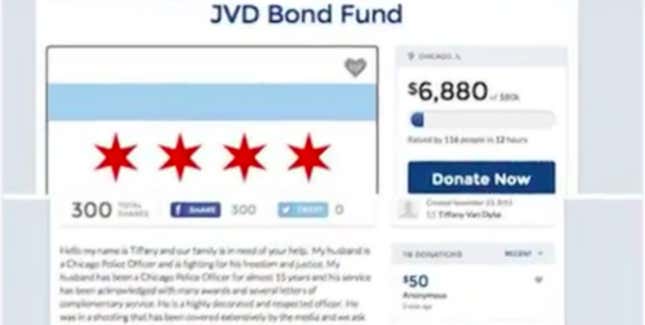 Chicago Murder Suspect GoFundMe
Chicago Police Officer Jason van Dyke was charged with first degree murder this November for killing 17-year-old Laquan McDonald. Shortly after his arrest, his wife tried to crowdfund enough money to get him out on bail on GoFundMe.
GoFundMe shut the campaign down, since it has a policy of not allowing campaigns in support of people "alleged to be involved with criminal activities."
---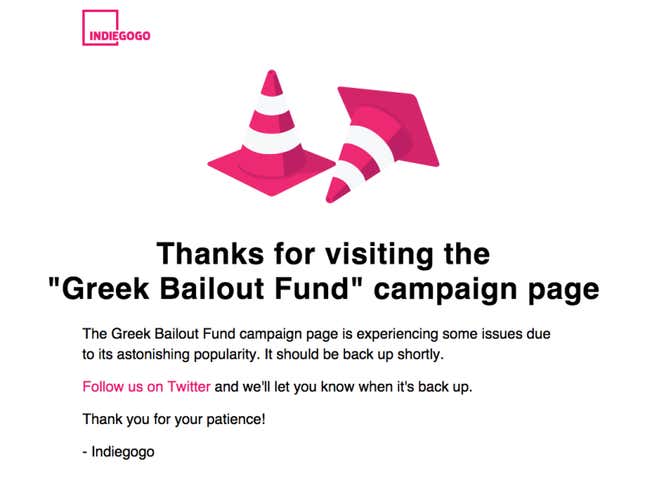 Greek Bailout
Greece had a bad financial year when it couldn't repay an IMF loan for a whopping $1.7 billion. The solution definitely wasn't crowdfunding, but a British guy decided to try anyways.
Did he solve Greece's financial crisis? Emphatic no. Did he raise awareness of Greece's financial crisis? Maybe. Did he raise awareness of getting attention through gimmicky, unhelpful novelty crowdfunding campaigns? Definitely.
---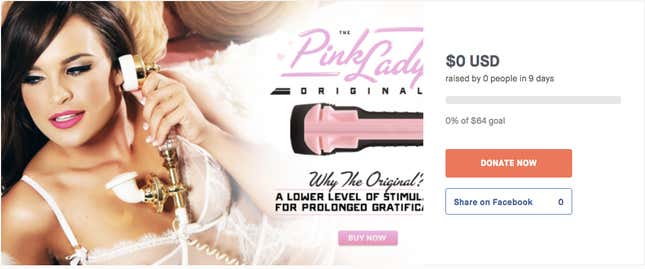 Guy Who "Needed" a Fleshlight
When you gaze too long into the abyss, the abyss gazes back and it's a 0 percent funded Philly-based Generosity.com plea for a Fleshlight.
---
Illustration by Tara Jacoby