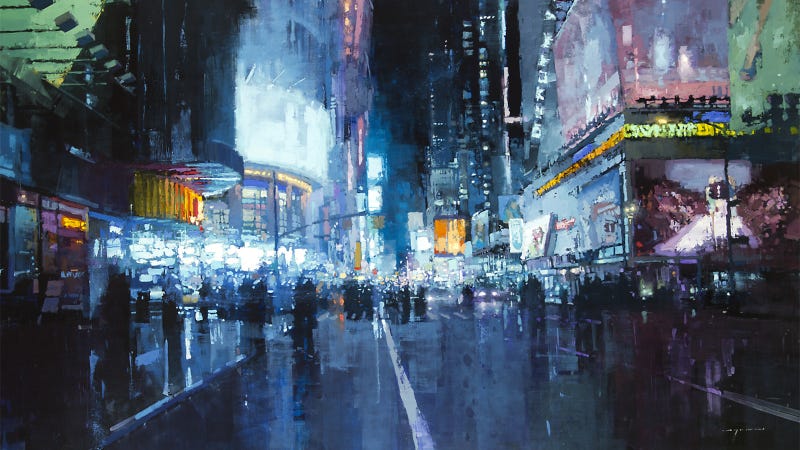 The always excellent Colossal puts the focus on Jeremy Mann and his new wonderful cityscapes, large format masterworks of light and color that contrast with his gritty brushstrokes and markings. I really love his work. Above, New York's Time Square. Below, Union Square and many others.
I love his figure paintings too:
Jeremy Mann is a painter based in San Francisco, California. You can follow his work in his blog.
---
This is part of a series in which we are featuring awesome painters. If you are a painter with high quality work, please drop me a line here.
---
SPLOID is a new blog about awesome stuff. Join us on Facebook