This February, the Basis Peak got a new ability to display smartwatch notifications in a new firmware update. Does that make it a great smartwatch, too? Ehhh... not so much. I just spent the last couple weeks trying it out, and here are my findings.
Generally speaking, when the phone is connected, the notifications are pretty reliable. Your wrist usually buzzes about 5 seconds after your phone does. You can then swipe across the Peak's screen to read the first paragraph of the text, email, instant message, or calendar notification that you received, as well as notifications from the Peak app about how close you are to your goals. You can even swipe through multiple notifications at a time.
Unfortunately, the notifications are very much one-way. As in, you can see them, but you can't respond, or archive, or even dismiss the notification on your phone. That's a shame. Also, while the new Basis Peak app works with all modern iPhones, it's pretty limited in the selection of Android phones that it currently supports, and it doesn't yet work with Android 5.0 (Lollipop) at all. That meant I had to switch from my Nexus 6 to an HTC One M8 Google Play Edition that I hadn't yet upgraded to Lollipop in order to do a proper test.
Pairing the Peak with the M8 was fraught with problems, too, and even after I finally got it working, it never worked smoothly. If connection was broken (i.e. because I left the room without my phone) sometimes it would take hours before they would connect again.
G/O Media may get a commission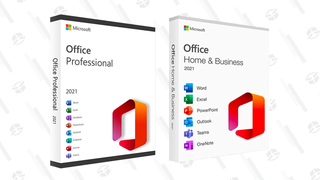 89% off
Microsoft Office Professional 2021 Lifetime License
Also, I wasn't able to test the new feature of using the Peak as a Bluetooth heart rate monitor for your favorite fitness app (Endomondo, Runkeeper, etc) because that feature doesn't yet work with Android devices. I assume it should work with iOS, but I wasn't able to test it myself. Ultimately, the verdict is this: adding notifications certainly isn't a bad thing, but nobody should buy this watch for its smartwatch capabilities. It's basically just a notification displayer.