So, you want to learn to pilot a drone, but aren't sure where to start? Gizmodo ordered a fleet of beginner's drones and handed them off to a total drone newbie (me) to test. The best and worst of what I found—plus many, many crashes— is all ahead.

If you want to find the real best drone for a beginner, then it only makes sense to assign a beginner as a test pilot. That lack of qualifications is exactly how I ended up with my own little fleet of entry level drones to test pilot. And—after many flights but many, many more crashes—I've got the verdict on what's best and worst out there for the beginner drone pilot.
G/O Media may get a commission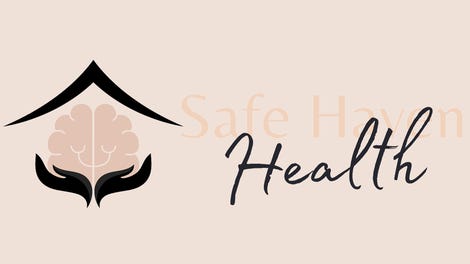 Addiction counseling
Safe Haven Health
The Best Overall: DBPower Hawkeye I Quadcopter
Setting this drone up was fiddly, and I didn't think I was going to like it out-of-the box at all. Once I got it up into the air, though, this was my clear favorite. In the air, it was speedy and quiet. It also had far and away the most thoughtful design of the drones I tried, with plenty of clever details like a plug-in rechargeable battery replacing the on-off switch. Navigation was easy—although when I did crash it (FOR SCIENCE), it quickly showed itself to be durable as well.
The Best Drone Desk Toy: The Cheerson CX10 Mini Quadcopter
The CX10 looks and feels a little like it came out of cereal box, in an alternate universe where cereal boxes have really great toys. It's cheap, adorably tiny, requires no out-of-the box assembly, and is a fun, casual way to introduce yourself to the world of drone piloting.
I loved this drone, especially for indoor use. Outdoor use was just a little too rough for it, though, and a strong gust of wind left me with a drone with one unspinnable propeller. (It did replace fairly easily.) The CX10 is not at all as powerful or as easy to navigate as some of the other drones tested. But, those other drones I packed away after using. The CX10 is still chilling on my desk right now—and I could easily see it staking out a permanent spot there. (Sorry, officemates.)
The Best Drone for Advanced Beginners: Syma X5SW
The X5SW was, by far, the most powerful of the drones that I tried. In fact, full disclosure, it was a little more powerful than I anticipated and on my first flight I promptly crashed it into a tree and had to hop a fence to retrieve it. Going by the crunch I heard on impact, I'd expected to have at least lost a propeller or two. But when I eventually found it, it was in perfect condition despite having crashed not just into a tree but also having crashed hard on the driveway.
That speed and power comes with a flipside though: Navigation can be a bit of challenge for the true beginner (me)—fortunately, it held up just as beautifully through subsequent crashes (into the ground, the street, a close call with the underside of a patio chair). The longer I used it, the easier navigation became and I can definitely see someone with a little more drone experience loving this right out of the box.
The Best Camera Drone: Syma X5C
(aka Swann Xtreem Quadforce Video)
There aren't a lot of drones that have cameras and propeller guards, but this is the one to get right now. It's a $60 DJI Phantom ripoff with cheap materials and a crappy camera, but nothing else comes close for the price Syma is asking. It's one of the most stable cheap quadcopters I tried, stable enough to fly around my tiny townhouse indoors, and stable enough to fly in a mild breeze—though you'll get some very shaky footage. You can start capturing video just by holding down a button on the remote control. The video quality is absolutely terrible, worse than any cameraphone you've used in the past decade, but even disgustingly bad footage from high in the sky has charm!
The Quietest Drone: Syma X4
(aka Swann Xtreem Mini Stealth Drone)
You're not going to find a quadcopter that doesn't sound like four propellers straining to keep themselves in the air, but the $35 Syma X4 more closely resembles a miniature blender than a dying vacuum cleaner. What's more, it's sleek, well-built, and wonderfully stable for indoor flights — easier to fly than any of the miniature drones I tried. Gamers (like me!) will find themselves right at home with its Xbox-style controller. Just make sure you check that all the buttons on the controller are working correctly: one of the important trim
buttons on my controller was misaligned and extremely hard to press.
---
Spin Master's Air Hogs USS Enterprise NCC-1701-A
Kirk's ship in miniature can get knocked around by a strong wind thanks to an unbalanced chassis made of styrofoam, but that also means it won't wreck your walls if you decided to reenact Wrath of Khan in your living room. But who cares about balance. It's the star ship Enterprise. Boldly take this drone where no drone has gone before.
---
Air Hogs Helix X4 Stunt
It's not the coolest or the quietest or the cheapest drone available, but our former pick for Best Overall Drone is the only one that you can fly into a plasma TV, at top speed, without a care in the world.
---
Blade Nano QX
This little guy will make a lot of drones look like blimps in comparison, but between it's hobby-grade motors and lightweight frame it's blazing fast. It also allows you to turn off the gyroscope to do away with stabilization and get to performing wicked cool stunts. That's why it was our previous choice for Advanced Beginners.
---
UDI U839
The tiniest drone no longer! But this little guy is still adorable, and it's well-designed prop guard means you'll be less likely to kill friends and family as you send it whizzing all over the house like a giant ladybug.
---
JJRC H8C Quadcopter
This drone was easy and pleasant to pilot. The legs on the bottom gave it some of the Rollercopter's buoyancy with none of its navigational problems. The one standout problem was the noise—seriously, this thing beeps like a fire alarm. Overall, though, it was quite a solid effort that I like just fine.
---
AirHog Rollercopter
Earlier, I said the CX 10 felt like a toy, as a compliment. Now, I say it again about the AirHog Rollercopter—but this time as the bitterest of insults. The controls feel flimsy; the navigation is barely responsive; the design is so clunky it's almost puzzling—until you read in the manual that (unlike most of the drones we tried which are aimed at a teen and over crowd) this one is for ages 8+. Suddenly, everything from its crash-proof cage to its battery-powered charging cable begins to make a kind of terrible sense: This is a kid's toy and, frankly, a bad one.

On the plus side, once you do get it up into the air, the surrounding cage does look cool flying overhead like an orb—and it's not just decorative. I sent it crashing down over and over again, and somehow (though not for lack of trying) it still managed to avoid total destruction. I'd count it as a rare perk for this drone, if that same cage hadn't also managed to capture a blade of grass during our test and wrap it around its propellers, sending the whole thing falling out of the sky like a stone.
---
Litehawk High Roller (aka Sky Walker 1306 / Sky Matrix H1306)
I had more fun with the $90 High Roller than any other drone I tried. It's the only drone you can crash over and over and keep on flying because it automatically flips itself upright. Unfortunately, it's also the only drone that permanently died after I turned it off one evening. If I wasn't afraid of the many quality control issues I spotted, I'd recommend one to you.
---
Hubsan X4 (H107C, aka Code Black / Black Hawk)
I really, really wanted to like the Hubsan X4. It's such a sleek little craft, and the $50 H107C model comes with a propeller guard and a built-in camera. Unfortunately, the camera stopped working the very first time I took it out, and somehow the Hubsan's brittle propellers still managed to push past the guard and impact my walls.
---
Hubsan X4 (H107L)
This smaller $40 version of the H107C doesn't come with a propeller guard and didn't work well with the optional one I bought for an additional $7. It's jerky, not nearly as stable or as easy to control, and mine had a tendancy to tilt too far during flight and crash into the ground. Don't bother.
---
Estes Proto X (aka Syncro / Hubsan Q4)
This tiny cute $30-$40 drone is quite literally a circuit board with motors attached at all four corners, but those motors don't give even this barebones drone a lot of lift. When I added an aftermarket propeller guard, it was too heavy to fly properly. Without one, it tends to lose propellers in my carpet.
---
Blade Pico QX
This tiny $50 drone impressed me right away: it's got the same basic circuit-board design as the Estes Proto X, but it's quieter and much easier to fly! But I'd definitely still recommend the UDI U839 if you're looking for a palmtop quad. It's got more power than this Pico QX, for sure, and the fun lasts way longer with two batteries instead of one.
---
Parrot Rolling Spider
While it comes with a pair of detachable wheels that let it roll up walls and across ceilings, I found they didn't adequately keep the $100 Rolling Spider from slicing into household objects. The main reason I didn't enjoy playing with the Parrot, though, were the laggy smartphone controls.
---
Syma X3 (aka Swann Xtreem Maxi Quad Starship)
Don't bother with this larger $25-$50 version of the Syma X4. It's a teensy bit more powerful, but not enough to reliably fly outdoors. It doesn't last longer, and it's noisier and looks uglier. The propeller guard is removable, but wound up removing itself at inopportune moments.
---
UDI U818A
The #1 best-selling quadcopter on Amazon, I had high hopes that this cousin of my favorite miniature quadcopter would be a solid camera drone. Unfortunately, it turned out to be one of the flimsiest pieces of shit I've ever laid eyes on. More importantly, even with a fully charged battery, my $65 unit didn't always have enough power to get off the damn ground.
---
Updates
11/14/2014 - Original Post - Sean Hollister
4/14/2016 - AirHogs Helix X4 Stunt, Blade Nano QX, and UDI 839 demoted to The Rests. JJRC H8C Quadcopter and AirHog Rollercopter added to The Rests. DBPower Hawkeye I Quadcopter promoted to The Best Overall. Cheerson CX10 Mini Quadcopter promoted to The Best Drone Desk Toy. Syma X5SW promoted to Best Drone for Advanced Beginners. - Ria Misra
6/3/2016 - Spin Master's Air Hogs USS Enterprise NCC-1701-A added to The Rests. - Alex Cranz