Comex, the 20-year-old boy wonder hacker who created JailbreakMe, was hired to be an intern for Apple last year. The move was heralded as Apple smartly snatching up prodigious talent. Now, just one year later, Apple has kinda, sorta fired Comex. Why? Because he forgot to reply to an email.
Comex, or Nicholas Allegra, wrote on Twitter that, "as of last week, after about a year, [he was] no longer associated with Apple." He followed up that tweet with an explanation of what went wrong saying, "because [he] forgot to reply to an email." Ouch. Forbes followed up with Allegra and found out that Apple had actually offered him further employment at Apple as a remote intern and was unhappy about his delayed response. Specifically, Forbes says:
He explained that the email he forgot to answer was an offer to continue his employment at Apple as a remote intern. At Apple, apparently, offer letters are taken rather seriously, and Allegra soon learned that his had been rescinded. "I wasn't too happy about it, but it didn't seem like I was able to fix it," he says. "So that's what it is."
G/O Media may get a commission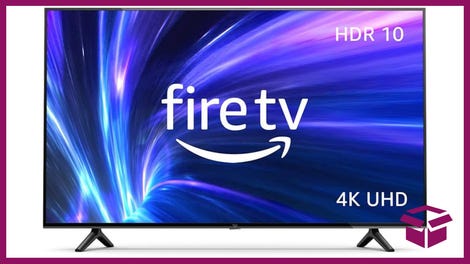 42% Off
Amazon Fire TV 50" 4K Smart TV
Allegra is unsure if he's going to go back to jailbreaking iPhones (the legality of him doing it would be confusing, I'd imagine) but we sure hope he won't stay away from tinkering with technology. After all, his JailbreakMe iPhone jailbreak method was by far the best and easiest and most popular way to jailbreak an iPhone. Nothing has come close since. [Forbes]