Will we look back and remember this week as the week it all changed?
After 195 countries pulled an all-nighter, an international agreement was reached that limits global warming to 2ºC, with an aspirational target of 1.5ºC. This includes setting a lofty worldwide target of net-zero carbon emissions sometime by the end of the 21st century.
It was by all accounts a better outcome than we could have hoped, but it is also, as many have pointed out, an outcome that has likely come too late.
During the same time we learned, for certain, that 2015 was the warmest year on record. As if on cue, China and India became draped in thick smog, prompting Beijing's first-ever red-alert. And the world bore witness to a refugee crisis as people fled a region pummeled by drought and war in a now-familiar cycle of severe weather and conflict.
It was the week we learned that this isn't a hypothetical future anymore. This is happening now.
But amazingly, last week held plenty of good news. The news that, possibly, global emissions have already started to decrease. That's thanks to some countries like Uruguay which is already getting 94.5 percent of its energy from renewables. And places like Canada, which has now set a very high bar when it comes to organizing an evidence-based government. Even China, which gets beat up so often in the press, has its own clean power plan that puts the US to shame.
G/O Media may get a commission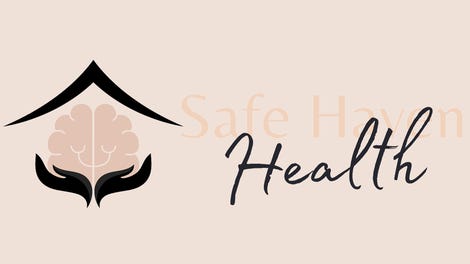 Addiction counseling
Safe Haven Health
Don't forget the scientists who are plenty optimistic about the potential for a carbon-free world. Who are enlisting animals to help build healthier cities. And who are working to save our oceans and our ice sheets and our rain forests and our food. Yes, even what we eat will change.
The global accord is a pledge. It's voluntary. But as we learned over these last few weeks, the leaders who signed the accord on behalf of their countries are not the only ones being held publicly accountable going forward. At least 1,000 mayors came to Paris, many of whom are working together in a formidable international coalition, sharing best practices around even more progressive policies which could put the planet in a much better position. We saw Bill Gates step up with his team of Climate Avengers to fund the necessary energy solutions from some of the most powerful business leaders on Earth. And, of course, there is Elon Musk, who just might be able to save the world all by himself.
The US's Clean Power Plan is not going to save us. Nuclear power is not going to save us. Neither is algae. Or changing the way we build our cities. Or banning cars in them. It won't be a single technology, a shiny silver bullet for the climate. But taken together—billions of small coordinated actions in 1000 cities and 195 countries and seven continents—it might move us closer to that world we envision. That's what we have to focus on. Those who disagree must step aside.

Because climate change is killing us. Three million people die premature deaths every year from the air they have no choice but to breathe. 22.5 million people are displaced from their homes annually. This is our new reality of climate-related illness and climate-related migration and climate-related conflict. It's all connected, and it all matters.
I remember when news began to break about the Paris terror attacks in early November. I worried right away that the talks would be cancelled, that this would somehow stop all the great progress being made. In a way, though, what happened in Paris has proved to the world that nothing, not even a horrific attempt at inciting global panic, could stop this convening for action. Starting now, there is no more important issue for any single nation than the future of our planet. We are entering a new age, together, one of climate security. And this is the week it all changed.
Read all our Future Earth coverage.
Follow the author at @awalkerinLA
AP Photo/Christophe Ena