After much speculation and more than three years in the planning, the European Commission has announced that it is opening a formal investigation into claims of unfair practices by Google.
The Commission has confirmed that the investigation will focus on three specific areas, all relating to the bundling of apps—like Maps, Chrome, and YouTube—on Android. It explains (empahsis European Commission's own):
whether Google has illegally hindered the development and market access of rival mobile applications or services by requiring or incentivising smartphone and tablet manufacturers to exclusively pre-install Google's own applications or services;
whether Google has prevented smartphone and tablet manufacturers who wish to install Google's applications and services on some of their Android devices from developing and marketing modified and potentially competing versions of Android (so-called "Android forks") on other devices, thereby illegally hindering the development and market access of rival mobile operating systems and mobile applications or services;
whether Google has illegally hindered the development and market access of rival applications and services by tying or bundling certain Google applications and services distributed on Android devices with other Google applications, services and/or application programming interfaces of Google.
Google has already responded to the Commission, defending its position. In a blog post, Android's VP of Engineering Hiroshi Lockheime writes:
It's now possible to purchase a powerful smartphone, without subsidies or contracts, for under $100. And the app ecosystem has exploded, giving consumers more choice than ever before... Android has been a key player in spurring this competition and choice, lowering prices and increasing choice for everyone (there are over 18,000 different devices available today)... The European Commission has asked questions about our partner agreements. It's important to remember that these are voluntary—again, you can use Android without Google—but provide real benefits to Android users, developers and the broader ecosystem.
G/O Media may get a commission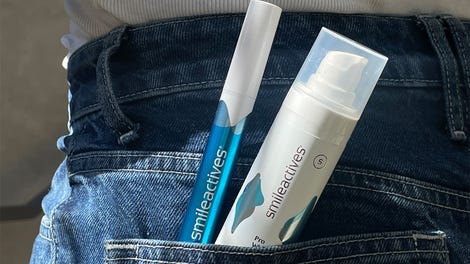 58% off
Whitening Powerhouse Pen & Gel Duo
Obviously, there will be far more to come. If the formal investigation results in charges, the case will be heard by the EU commission, which acts judge and jury in competition cases—and appeals are rarely overturned. If Google were found guilty, it could be fined up to 10 percent of its annual revenue. Equally, if that were to happen it's plausible that the search giant could attempt to strike some kind of settlement deal with the EU, in which it resolves to change its policies.
"The commencement of formal proceedings is a watershed moment in EU antitrust enforcement," says Robert Cooper, an antitrust lawyer in the Washington, DC office of Boies, Schiller & Flexner. "If successful—something which is by no means certain—it has the ability not only to impose significant monetary penalties on Google, but also to make EU competition authorities overseers of Google's business practices."
But regardless of the outcome, it looks like the European Commission will be taking the whole situation very seriously—and it will take more than blog posts to reach a conclusion. [European Commission and Google via Verge]

Image by Anthony Ryan under Creative Commons license