The Federal Bureau of Investigation revealed today that it has been unable to decrypt a phone belonging to the gunman who killed 26 people in Sutherland Springs, Texas—an announcement that is likely to start another battle between law enforcement and technology companies over encryption.
The phone was flown to Quantico for examination, Christopher Combs, an FBI special agent who leads the San Antonio bureau, said at a press conference. But so far, the FBI has been unable to unlock it.
The episode is reminiscent of the FBI's legal fight with Apple last year, in which the agency sought to force Apple to decrypt an iPhone used by one of the San Bernardino shooters. Although the FBI had a warrant to search the phone, the agency could not because the device was encrypted. Apple argued that creating special software to unlock the phone would jeopardize the security of all its products. Eventually, the FBI paid another company $900,000 to crack the phone.
Although the FBI was able to open the San Bernardino shooter's phone, the incident is still a regular touchstone for law enforcement officials who argue that encryption is thwarting their ability to catch criminals.
G/O Media may get a commission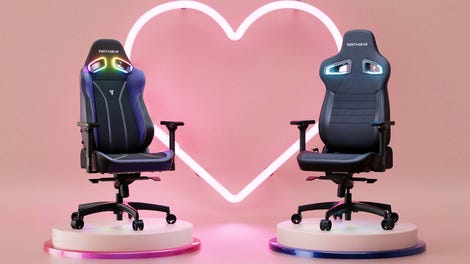 Up to $150 off
Vertagear Gaming Chairs
Combs raised that exact point during his press conference. "Unfortunately, at this time, we are unable to get into that phone. So it actually highlights an issue that you've all heard about before with the advance of the technology and the phones and the encryptions, law enforcement whether it's at the state, local, or the federal level is increasingly not able to get into these phones," he said.
Combs declined to say what kind of phone the Sutherland Springs shooter used. "I'm not going to describe what phone it is because I don't want to tell every bad guy out there what phone to buy to harass our efforts on trying to find justice here," he added.