We see a lot of gadgets. We play with a lot of gadgets. We write about a lot of gadgets. So we thought you might like to see the few gadgets that we really want for Christmas.
---
1. Joe Brown: SousVide Supreme Demi Sous Vide Water Oven


"I have been dropping hints like a motherfucker, but I don't think anybody is going to get me a Sous Vide Supreme Demi. In blue. My Dad was like, 'Hey, how about I reupholster your chair?' Reupholster my chair? Why don't you get me a Sous Vide Supreme. In blue. Meat, bitches."
$300 [Amazon]
G/O Media may get a commission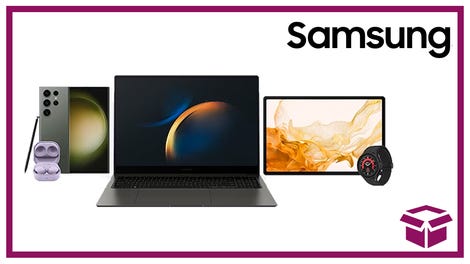 24 hour deals
Discover Samsung - Daily Deal
---
2. Brian Barrett: Audioengine A5+ Bookshelf Speakers


Brian says he'd like "Audioengine A5+ speakerzzz for my sad little basement office" which is located in his beautiful house overlooking the rolling hills of Birmingham, Alabama.
$400 [Amazon]
---
3. Jesus Diaz: Nord Piano 88


"I want a Nord Piano 88." Presumably to serenade ladies. And his dog, Amos.
$2400 [Amazon]
---
4. Mat Honan: Nikon J1


"There are few things I like more than taking pictures of my kid. Her grandparents appreciate them so much, and I know I'll be glad I have all these photos of her in years to come. And while my G10 is great, I really want a new camera. Something I can always carry with me, that takes great pictures, and has a fast burst mode. I'm in love with the Sony NEX 7. But I'm also in love with my daughter's college fund. And so I'm dreaming of unwrapping a Nikon J1. It's small, fast, and takes amazing photos, no matter how much you try to fuck them up.

But because I've been a terrible person for most of 2011 who has done horrible unspeakable things I probably deserve some sort of Android tablet. If I had an enemy, who I had to buy a present for, I'd buy him or her an Android tablet. They're like a bikini party at a Christian college. Sure, everything may look great, but try to go hands-on and you're just going to be very frustrated."
$600 [Amazon]
---
5. Kristen Philipkoski: Peak Pilates Total Workout System


Kristen would like a "Pilates reformer in natural bamboo." It's only $5,345.
$5345 [PeakPilates]
---
6. Robbie Baldwin: Wacom Cintiq 24HD 24-Inch Pen Display


Robbie only doodles on fancy things, you see.
$3200 [Amazon]
---
7. Sam Biddle/Adrian Covert: Olympus EP-3 w/ a 12mm fixed lens


Says Sam Biddle: "I wouldn't mind a new micro four thirds cam." I hope he likes the one Adrian picked for them both.
$800 [Amazon]
---
8. Casey Chan: Bowers & Wilkins P5 headphones


"They look so suh-weet and actually sound good and if I had them I would never have to think about buying headphones ever again." Until they break, Casey, until they break.
$300 [Amazon]
---
9. Brent Rose: MakerBot Thing-O-Matic


Brent undoubtedly wants a MakerBot Thing-O-Matic so he can craft fine 3D mustaches to match any occasion.
$1100 [MakerBot]
---
10. Andrew Tarantola: MacBook Air


Andy would like a new MacBook Air so we'll stop making fun of his netbook.
$1600 [Apple]
---
11. Andrew Liszewski: Nikon D7000


"I think I would be content to find a Nikon D7000 in my stocking. And if it came with a NIKKOR 70-200mm f/2.8G lens attached, I probably wouldn't complain."

Since he lives in Canadia, I suspect he would also like a stealth speedboat so he can come to America whenever he likes.
$1500 [Amazon]
---
12. Jamie Condliffe: Ascaso Dream Coffee Maker


"My espresso machine has just broken, so I'd love an Ascaso Dream Coffee Maker, please. Or, if that's too expensive, you could get me an Aerobie Aeropress."
£489 [Garraways]
---
13. Kyle Wagner: Sony HMZ-T1 Wearable HDTV


Why does he want this thing? Presumably so he can escape from the sad reality that is his life.
$800 [Sony Style]
---
14. Mario Aguilar: Beyerdynamic T 70 P Over-the-Ear Headphones


Mario wants these because "I've heard that they're phenom—WHOA—" Mario? Hey Mario. Mario! Oh. Oh well.
$492 [Amazon]
---
15. Chris Beidelman: Arduino Uno Board


Beidelamn says he wants "a few Arduino boards so I can make a motion-activated nerf turret." But I suspect he needs them for self-repairs, because he is actually a robot.
$25 [Amazon]
---
16. Me: Dyson Hot fan heater


It is cold as shit in my apartment. I would like to be less frozen. Or in an alternate, warm universe: OCZ's Vertex 3 SSD, or Dell's 27-inch UltraSharp monitor, the $1000 one. Oh, and like, a TV-B-Gone, but for war and stuff.
$400 [Dyson]
---
Still haven't found the right present? Don't worry, we're here all month with a new gift guide every day—right up until the last minute. To see 'em all, head on over to #GiftGuide.