Looking at photos of the Hollywood Sign in its early years is a little like seeing the Statue of Liberty with a third arm, or the Golden Gate Bridge with a second deck. The sign has become such an effective icon of Los Angeles that we assume its present configuration must conform to its Platonic ideal.
But when those white, sans-serif block letters first rose from the face of Mount Lee in 1923, they were simply a real-estate advertisement, not a cultural symbol, and there were four more of them: L-A-N-D. The thirteen letters—illuminated at night by 4,000 incandescent bulbs—promoted the Hollywoodland subdivision to the rest of the booming city of Los Angeles. And as Leo Braudy writes in his authoritative history of the sign, they were meant to be seen from an automobile; the sign's principal designers, publicist John D. Roche and Los Angeles Times publisher Harry Chandler, scaled the letters—50 feet tall by 30 feet wide—to be read from Wilshire Boulevard.
So what happened to the sign's final four letters? A persistent urban legend holds that in the late 1940s a landslide claimed the L-A-N-D. (O, the irony!) While fun, this tale likely has its origins in clever wordplay, but it's been repeated by so many tour guides and Frommer's travel books that it will never drop out of circulation.
G/O Media may get a commission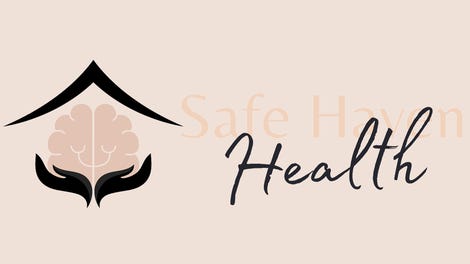 Addiction counseling
Safe Haven Health
In fact, only one of the sign's letters collapsed in the 1940s: the H. Apart from giving the sign a Cockney accent, this elision highlighted the sorry condition of the sign, which had long outlived its original purpose as an advertisement and was not well cared for. In January 1949 the city's Recreation and Parks Commission ordered the sign—which by then sat on city land—demolished. But after the city council overruled the apparently unsentimental park commissioners, the Hollywood Chamber of Commerce offered to restore the H if it could drop the L-A-N-D.
Thus the Hollywoodland Sign, an advertisement for a real-estate development, became the Hollywood Sign, an advertisement for a business and tourist district of Los Angeles. "Like a phoenix," Braudy writes in his history of the sign, "it would have a few more rebirths before it became the icon we now see."
And those final four letters? The chamber's restoration crew apparently discarded them nearby on the hillside. They were still rotting and rusting among the chaparral of Mount Lee as late as the 1970s.
Images: Top and bottom photos courtesy of the Photo Collection – Los Angeles Public Library; Middle photo courtesy of the USC Libraries – California Historical Society Collection.