At what point does a building become a city? At 1.7 million square meters, the New Century Global Center lands somewhere between the two.
New Century, which has been under construction since spring of 2012 (which isn't long, for a building of this size), opened officially on July 1. The 18-story, glass-and-steel frame structure sits above a new subway station in Chengdu, a Sichuan province city of more than 14 million and one of China's fastest-growing megalopolises.
What will visitors find inside its glassy walls? It's actually fairly standard, as mega-structures go: A 14-screen IMAX theater, shops, restaurants, offices, hotels, a Mediterranean village reconstruction (duh), and finally, its pièce de résistance—a massive artificial beach that boasts realistic sunsets and sea breezes, thanks to a huge LED screen on one side. A 500,000-square-foot art center designed by Zaha Hadid is under construction next door.
It's not so much what New Century contains as how much of it. It's hard to visualize numbers like 1.7 million square meters, so here are a few comparisons. You could fit three Pentagons inside its walls, or 20 Sydney Opera Houses. It's nearly 500,000 square feet larger than the building it beat out for the title, Dubai's International Airport Terminal 3. The largest building in the US, by comparison, is the Palazzo in Las Vegas, which comes in at #11 worldwide.
It's worth pointing out that New Century isn't the first megastructure of its kind, though it is the largest. Architects and planners in China are pioneering the construction of entire urban regions from scratch. The title of world's largest structure, in that light, is really just a way for New Century's developers to distinguish it from the pack. [ArchDaily via The Independent]
G/O Media may get a commission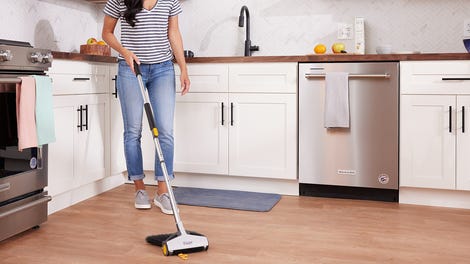 BOGO 50% Off
Flippr - BOGO 50% Off
[Images via Entertainment and Travel Group]