We saw quite a few amazing displays of creative cosplay at New York's Comic Con. We've collected not only the best, but the most pricey ensembles at NYCC. Guess which one of these cost the most to put together?
AVATAR AMP Suit
It took creator Tom DePetrillo over 450 hours to construct this fully mobile AVATAR AMP suit. And if you look closely you can see why — every little detail is planned out perfectly. The entire project cost around $1,600 in raw materials. And that's not even the most expensive costume, although it's our personal favorite.
Here's a fun video costume test at another con a few weeks earlier.
Steampunk Boba Fett
G/O Media may get a commission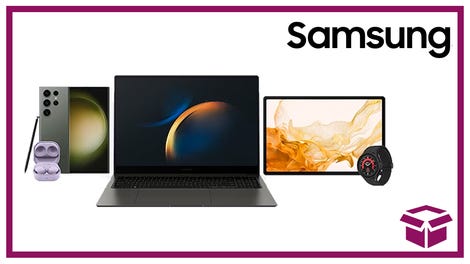 24 hour deals
Discover Samsung - Daily Deal
Steampunk Boba Fett is a little bit of a celebrity in the Con-Verse. It only took this master one month to create his costume, and it cost between $3,000 to $4,000 smackers. Don't be sad if you missed this classic cosplayer, because he's now also available for weddings! Best wedding gift ever? Yes.
Kotaku" />
Queen Amidala


Check out the crazy detail in this Queen Amidala costume. The entire look took Kate (pictured) about 4 months and cost between $2,000-$3,000. Although we're not sure if that includes the adorable ladies in waiting.
Predator
This Predator costume had it just about perfect, all the way down to his bony loincloth. Price? $1,000.
Sonic the Hedgehog
Sonic The Hedgehog's head, which was handmade, cost $100, while the blue body cost the owner $300. A small price to pay for a nice bit of nostalgia.
Carnage
Hand-made Carnage is getting a lot of love today, as everyone suspects this guy is the next big villain in Marc Webb's Spider-Man. So we decided to include NYCC's Carnage which was crafted head-to-toe by the owner, and only put him back a mere $500.
WINNER: Steampunk Iron Man
Steampunk Iron Man was built by Matt Silva and friends over at Penny Dreadful Productions. You may remember this suit from the Oz Tin Man origins short Heartless which we've featured before, and included below because it really is a pretty (and sad) little story. The suit, which was built for Heartless, is actually the Tin Man's suit, with a lot of modifications. The price for the materials to build Steam Punk Iron Man, a whopping $4,000. Making Steampunk Iron Man the most expensive costume at New York Comic Con. And not only that — Steampunk Iron Man also won Marvel's NYCC Costume Contest. So you go, Steampunk Tony Stark.
And just because we really love that suit, here's the Heartless short where the suit originated from.

Heartless: The Story of the Tin Man from Brandon McCormick on Vimeo.
Now that you've seen some of the most expensive cosplay costumes at the con, check out some more favorites. Including this gigantic collection of X-Men. Seriously thinking about pooling together my group of friends to recreate this amazing group cosplay experience. Halloween, anyone?
X-Men
Other Greats!
[Additional reporting and photos by Meredith Woerner, Cyriaque Lamar, and Alasdair Wilkins]