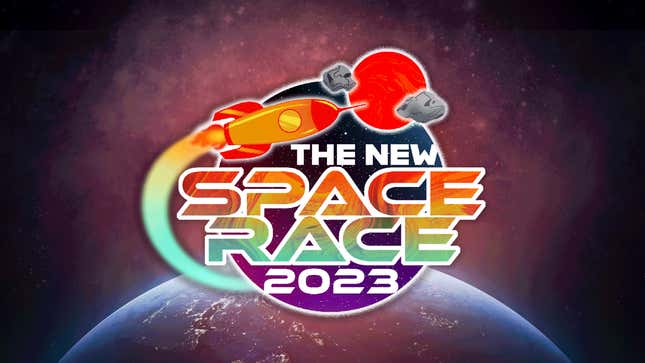 Humans have been exploring space for over six decades, and our ambitions are only increasing over time. In recent years, this drive has been rekindled with fervor, ushering in an era of unprecedented innovation and competition in the realm of space exploration.
To better grasp the quickly evolving nature of spaceflight, Gizmodo has prepared a package titled, "The New Space Race." Conceived from the notion that a fresh wave of pioneers, both public and private, is propelling our celestial aspirations into tangible realities, our spaceflight journalists dive deep into the core of what lies ahead with four original feature articles.
Taken together, these narratives offer a comprehensive glimpse into the New Space Race, charting the trajectory of our spacefaring destiny in the ensuing years and beyond. In many respects, we're just getting started.

For more spaceflight in your life, follow us on Twitter and bookmark Gizmodo's dedicated Spaceflight page.