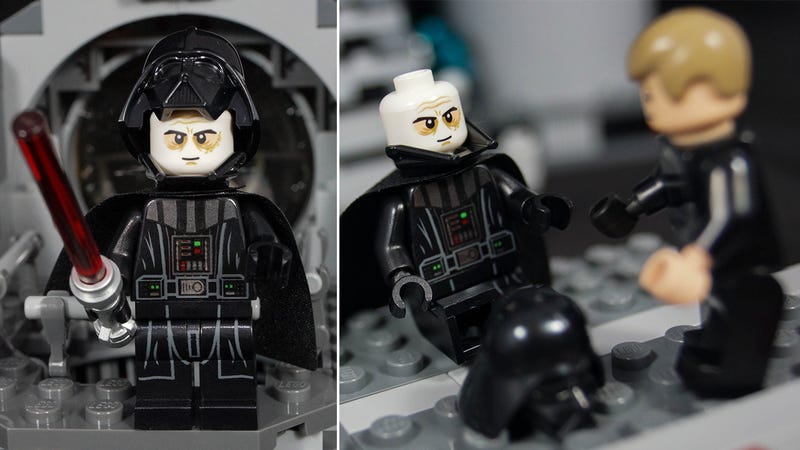 Just because all the Star Wars vehicles and figures in your collection are made from Lego doesn't mean they still can't be accurate to the actual movies. So for its new Death Star Final Duel set being released in June, Lego redesigned the Vader minifig's helmet to break into two pieces exactly like it did in Return of the Jedi, revealing his life-support collar underneath.
It's a small improvement, but one that makes a huge difference for the upcoming set, allowing anyone to more accurately recreate that emotional scene from Return of the Jedi where Vader is finally able to look upon Luke with his own eyes.
The rest of the $80 Death Star Final Duel set looks pretty great too. It includes the aforementioned Vader minifig, the Emperor, Luke, a pair of Imperial Guards, and enough of the Death Star's throne room to recreate that epic battle. In fact, the set might be completely worth it just to get the Force lightning shooting out of the Emperor's hands.
---
You're reading Leg Godt, the blog with the latest Lego news and the best sets in the web. Follow us on Twitter or Facebook.