Even the biggest Star Wars fan was stunned when Disney announced an upcoming Han Solo-centric, standalone film. Would they ruin one of the best characters ever? Well, the president of Lucasfilm doesn't want that and has offered some encouraging new details on the solo Solo film.
Speaking to Entertainment Weekly, Lucasfilm president Kathleen Kennedy talked at length about the untitled Han Solo Anthology movie, written by Jon and Lawrence Kasdan, directed by Phil Lord and Chris Miller, and scheduled for release May 25, 2018.
First up, she revealed Solo's age range in the film. "He'll definitely be probably in the high teens, low 20s," Kennedy said to the magazine. "We're not introducing you to a 10-year-old Han Solo."
That's what we figured. The character has to be old enough to carry a movie, but young enough to be distanced from the early 30s Solo from A New Hope. As for who that actor may be, they haven't started casting in anyway yet.
So will this film just run down a list of events in Solo's past we've heard about in other movies? No, not at all, according to Kennedy.

There's got to be a reason for [the stand-alone film] to be. And obviously the thing that Star Wars has always done so well is it doesn't spend a lot of time [explaining] the stories that have come before. We don't want to do that either. We don't want to spend time going back and answering a lot of questions that, quite frankly, I don't think people want answered.
G/O Media may get a commission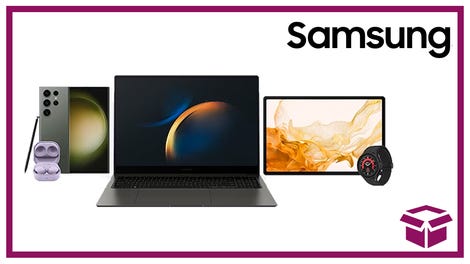 24 hour deals
Discover Samsung - Daily Deal
Right there. That quote should make Solo fans breath easy. We're surely much more comfortable with an important, singular Solo story from his past, instead of a movie where it's a laundry list of references. "Hey Lando, nice ship, want to play some cards? Then I'll go on the Kessel Run. I also have to dump this cargo Jabba gave me." Oh, wait, Kathleen Kennedy just broke in again.
I think the key here is that we are identifying an event or events in Han Solo's life that gives you some idea of who he is and why he is the character we have all known to love.
Oh Kathleen, you keep saying the right things. I love you. You know.
The film will also have some of Solo's comedic tone. As if the hiring of Lord and Miller didn't tune us into that already. More Kennedy:
You can imagine, given who we've chosen to come in and direct, it should be very entertaining and funny. Han Solo is the character inside Star Wars that everybody knows has a wit and sense of humor. So that's what this should be.
Let's recap. The Solo movie will be a funny adventure story that helps inform the character without demystifying him, played by someone in their early 20s? All of that sounds like a bullseye to Greedo.
---
Contact the author at germain@io9.com.