The Power Rangers movie casts a major supporting character. Pacific Rim 2 casts another young star. American Horror Story's current season has links back to Freak Show. Dwayne Johnson offers an update from the set of Jumanji, plus, what's to come on Gotham, Arrow, Flash, and more. To me, my spoilers!
Power Rangers
Bill Hader has joined the cast as the team's annoying robot sidekick, Alpha 5.
---
Pacific Rim 2
Levi Meaden has been cast as Ilya, an "irreverent and offbeat cadet". [Variety]
---
Rings
The film, previously scheduled to premiere next month, has been delayed until February 2017. [Coming Soon]
G/O Media may get a commission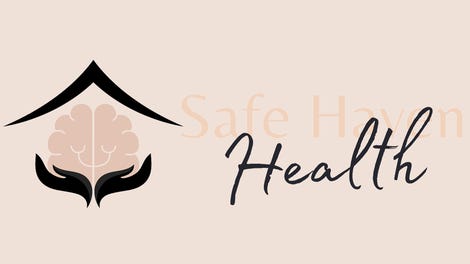 Addiction counseling
Safe Haven Health
---
Han Solo Anthology
Bradford Young will shoot the film.
---
Jumanji
Dwayne Johnson has posted a new video to Facebook from the set of the film.
---
Moana
There's a teeny sliver of some new footage in this Spanish-language international trailer, but it's mainly the recent trailer for the film.
---
The Punisher/Marvel TV
New York Comic Con has announced that Jon Bernthal's appearance at the convention has been cut short due to his "Netflix production schedule."
While it's unlikely the Punisher TV show has started filming yet, there's a chance that it means he's filming scenes for either the currently-filming Iron Fist, or the soon-to-be-in-production Defenders show.
Also an apparent possibility? Agents of SHIELD. Speaking at the show's premiere event earlier this week, Jeph Loeb allegedly introduced comics luminary Gerry Conway as "Creator of the Punisher", before telling audiences that "You will understand why I brought all of these people here later in the season, and why it makes sense." Wherever it is though, the Punisher definitely seems like he's showing up somewhere else before his own show. [Comicbookmovie.com]
---
American Horror Story
Entertainment Weekly has revealed that the show's current season will tie into the Freak Show season, with an explanation of the origins of Dandy Mott:
EW can exclusively reveal that AHS: Roanoke is also directly tied to Freak Show and, more specifically, to its immature psychopath Dandy Mott (Finn Wittrock). Viewers will get a piece of the Mott family origin story. Teases Murphy, "We explain how the Motts began which is funny."
---
Frequency
A press release for the second episode, "The Butterfly Effect", has been released:
When Raimy (Peyton List) and Frank (Riley Smith) speak over the ham-radio and she lets him know that her mom will be murdered unless Frank can figure out a way to warn her, she also delivers devastating news regarding Stan Moreno (Anthony Ruivivar). Meanwhile, in 2016, Raimy follows a lead in the Nightingale case, and in 1996, Frank and Satch (Mekhi Phifer) work together to follow the same lead.
[KSiteTV]
---
Supernatural
And here's another for "Keep Calm and Carry On."
Dean (Jensen Ackles) is overwhelmed as he comes face to face with his mom, Mary Winchester (guest star Samantha Smith). Meanwhile, Sam (Jared Padalecki) is fighting for his life after Toni, from the Woman of Letters, shot him.
[KSiteTV]
---
Gotham
Here's a new synopsis for season three's fourth episode, "New Day Rising."
Penguin gains power as he narrows in on the nomination for Mayor of Gotham. Meanwhile, Gordon turns Alice (guest star Naian Gonzalez Norvind) into the GCPD for the bounty. Also, Bruce and Alfred race to find Bruce's doppleganger after learning he's assumed Bruce's identity in the all-new "Mad City: New Day Rising" episode of GOTHAM.
---
Arrow
Another synopsis, this time for episode two of the next season, "The Recruits."
Oliver's new recruits for Team Arrow are Curtis (Echo Kellum), Wild Dog (guest star Rick Gonzalez) and Evelyn Sharp (guest star Madison McLaughlin). Unfortunately, the Green Arrow's training methods prove to be too much for some of them to handle. Meanwhile, in the flashbacks, Oliver's initiation into the Bratva continues.
---
The Flash
And one more synopsis for good measure, this time for "Paradox."
Barry realizes the effects from Flashpoint are much greater than he thought. Meanwhile, Barry meets new co-worker Julian Albert (Tom Felton) and is surprised by Julian's immediate disdain for Barry.
---
Legends of Tomorrow
Finally, here's a new poster for the show's second season. [Coming Soon]
---
Additional reporting by Gordon Jackson. Banner art by Jim Cooke.