Beautiful arches, like the art deco skeletal system of a lost urban era, can be found throughout New York City, from Grand Central Terminal to bars and restaurants. Created with tiles by the Spanish father-and-son duo, Rafael Guastavino and his junior namesake, these structures were also marvels of artistic engineering, combining intricate brickwork with functional arrays of vaults and pillars, all leading to a kind of Mediterranean dreamworld of colonnades "hidden in plain sight," as a new exhibition suggests, around the city.
Indeed, in some cases, these extraordinary arches form almost entirely unnoticed and even somewhat surreal ceilings for such mundane facilities as supermarkets and zoos.
Queensboro Bridge Market and Bronx Zoo, photographed by Michael Freeman, courtesy of the Museum of the City of New York
G/O Media may get a commission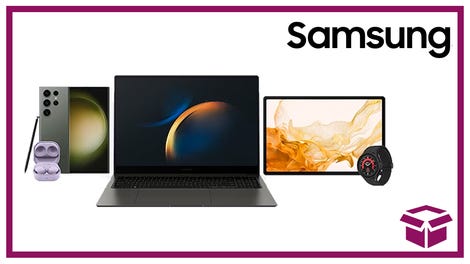 24 hour deals
Discover Samsung - Daily Deal
That new exhibition—Palaces for the People: Guastavino and the Art of Structural Tile—opens later this month, on March 26, at the Museum of the City of New York, complete with "never-before-seen materials and drawings from the Guastavino Company's archives," and even a replica Guastavino vault.
Guastavino tile manufactured in Woburn, Massachusetts; photo by Michael Freeman, courtesy of the Museum of the City of New York
As the Museum explains, the Guastavinos' legacy "can be seen in thin-tile structural vaults hidden in plain sight throughout New York City, including Grand Central Terminal and the famous Oyster Bar, the Cathedral of Saint John the Divine, the Ellis Island Registry Hall, the Elephant House at the Bronx Zoo, the Boathouse and Tennis Shelter in Prospect Park, and many more."
"Once widely influential and sought out by McKim, Mead & White and other leading architects of the day," the exhibition text adds, "the Guastavino Company is now almost forgotten despite the millions of people who pass through spaces defined by their design."
The Oyster Bar at Grand Central and the Della Robbia Room Bar in the Vanderbilt Hotel (both 1912); photos by Michael Freeman, courtesy of the Museum of the City of New York
Here is a selection of images—all courtesy of the Museum of the City of New York and, unless otherwise noted, taken by Michael Freeman—to whet your appetite for some throw-back engineering and a glimpse of a New York from a different era.
For example, these archival photos (not taken by Freeman), showing the construction of the Cathedral of Saint John the Divine, are almost impossible to believe as coming from New York city. The building is an arched blur, like some strange, Byzantine gyroscope made of bricks slowly whirling into shape on a construction site in the gloom.
Or this glimpse of a fire-resistance text structure—almost like a kiln built to subject Guastavino tiles to extreme temperatures—which resembles a balloon of architecture inflating from below, as if the Guastavinos' vaults were living, breathing worlds of pure structure quietly dreaming underground.
Finally, a beautiful catalog, Guastavino Vaulting, featuring more of Freeman's photographs, is available from Princeton Architectural Press and documents much of the material found in the exhibition. [Museum of the City of New York]
Entrance vaults at the Riverside Church, Manhattan (1930); photo by Michael Freeman, courtesy of the Museum of the City of New York
Ceiling of the Elephant House of the Bronx Zoo (1908); photo by Michael Freeman, courtesy of the Museum of the City of New York
Ellis Island Registry Room (1900); photo by Michael Freeman, courtesy of the Museum of the City of New York
Lead image: City Hall Subway Station (1904), photo by Michael Freeman, courtesy of the Museum of the City of New York