We spoke with Michael Chiklis and Julie Benz, No Ordinary Family's Jim and Stephanie Powell, and they explained how the show is getting funnier and darker, plus whether we'll ever see the Powells turn into one big crime-fighting family.
Although I've been pretty satisfied with the progress No Ordinary Family is making, I asked them what's going to happen in the next few episodes that will really convince people this is a show they need to watch. Julie Benz said the comedy elements are going to be better than ever, particularly with the upcoming "No Ordinary Visitors", which guest stars Cybill Shepherd and Bruce McGill as her mom and dad. She said it's a very comedic episode, and that she "unravels just a bit" when trying to deal with her demanding parents.
Michael Chiklis took the opposite tack, saying the show is going to slide into a darker place in some of the upcoming episodes, and really "put some teeth into the show." He says the show really maintains that balance between comedy, drama, and action, and that the seamless shifting between tones makes for some fun. He also said the stunts are getting cooler, and that they're trying more and more of them. He explained they're getting better at some of the tricker stunts, pointing out they're trying things that had previously been reserved for big-budget superhero movies.
I then asked about the show's vigilante aspects. We already know Stephanie doesn't approve of Jim's crime-fighting, but will there come a point when they wrestle with the opposite issue, as Jim questions whether Stephanie has the right to not use her powers to help others?
Chiklis said they had actually just filmed a scene where Stephanie inadvertently helps Jim in his crime-fighting, and she finds it exhilarating. He then explained she has to sober herself up a bit and force herself to say, "I don't know if this is something I should be doing." Chiklis definitely sees a point in the show's run when the rest of the family joins Jim in his crime-fighting, and this could be seen as the beginning of that push-and-pull towards that conclusion, but it's still a long ways away.
G/O Media may get a commission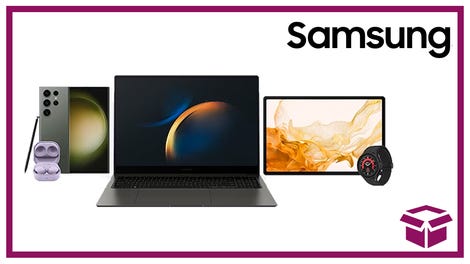 24 hour deals
Discover Samsung - Daily Deal
For now, he says, the main vigilante issues will still be centered on Jim, particularly in this week's episode where he recognizes what he's become and pursues another, more deadly vigilante. Chiklis says this really forces Jim to wonder what sort of man he is and what kind of superhero he'll end up being, and this starts to bleed into his family life and Stephanie's growing concern about what he does.
Next, I asked Julie Benz what she thinks about Stephanie's occasional cluelessness about how the world works, particularly when it comes to her superpowers. Benz says Stephanie's brain works on a very focused level, and that that's why her character can seem to have such a weirdly narrow focus (like in the last episode, when her primary concern about being discovered was losing her funding). Benz says she enjoys playing a character who is very active and has a narrow focus, particularly after playing someone as unfocused as Rita on Dexter, and that she relates a lot more to Stephanie than to Rita in how she approaches her own life and career.
Finally, I asked Michael Chiklis about the physical comedy he's bringing to the role, and whether he enjoys experimenting with that when his last show, The Shield, wasn't exactly know for its humor. Chiklis said he's always loved physical comedy, and since he hasn't had a lot of opportunities before to do that, he's relishing the opportunity now, particularly when he has an incredible comedic foil in Romany Malco.
The main thing, according to Chiklis, that the series has to avoid is becoming shticky or trite. He explained that it's all about keeping a good balance between the show's different elements: "we can't go too far in any one direction and really hurt ourselves, but we have to avoid just being mayonnaise." He said that, as long as the show approaches the material with "wit, charm, and intelligence, and all that good stuff", they should be OK.