In 1982, two years before the book was even published, Universal Pictures bought the rights to Stephen King's The Talisman for Steven Spielberg to make into a movie. In the 36 years since, nothing has happened with it. But, according to the director, that may finally be about to change.
"Universal bought the book for me, so it wasn't optioned. It was an outright sale of the book," Spielberg told Entertainment Weekly. " I've owned the book since '82 and I'm hoping to get this movie made in the next couple of years. I'm not committing to the project as a director, I'm just saying that it's something that I've wanted to see come to theaters for the last 35 years."
The news comes from a great EW piece detailing the near misses between the two Steves over the years. The pair of iconic artists rose to fame simultaneously, almost collaborated on Poltergeist, and are real-life friends, but never touched each other's work until Spielberg produced Under the Dome for CBS. Then they also connected through the several King references made in Ready Player One.
The Talisman, though, is a King book that feels a lot like a Spielberg movie. Co-written with Peter Straub, the 1984 novel is about a young boy who sets off across a fantasy-inspired alternate America to find an ancient talisman that can cure his mother from cancer. The story was partially adapted into a comic book series in 2009 but that's the only other version that's out there.
"I feel that in the very near future, that's going to be our richest collaboration," Spielberg added.
G/O Media may get a commission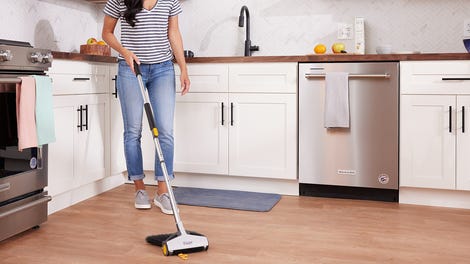 BOGO 50% Off
Flippr - BOGO 50% Off
After the massive success of Warner Bros.' It last year (and despite the non-success of The Dark Tower), King adaptations that weren't already optioned started flying off the shelves. If there ever was a time in the almost 40 years since it was purchased to make The Talisman into a movie, it's now.