Every superhero origin story has the moment: The music swells, time slows, and the hero finally emerges on screen in their full costume, ready to kick ass. Wonder Woman has this scene as well, and it might just be the best one we've ever seen—not only because it's so badass, but because it's been so, so overdue.
I'm very excited to report that this scene is just one of the many, many good things about Wonder Woman, the latest film set in the DC Extended Universe. Directed by Patty Jenkins, DC's historic, first female-led superhero movie is set largely during World War I, but it's Diana's story from start to finish. We first meet her as a young, Amazonian princess, who is still a wide-eyed young girl. The Amazons live on the hidden island of Themyscira, training to fight the god of war Ares, and we see Diana evolve into a fierce warrior with mysterious, special powers. When a U.S. spy named Steve Trevor (Chris Pine) accidentally makes his way to the island, the reality of the outside world and utopia of Themyscira collide. As a result, Diana decides to leave her home to help Steve stop the war.
Gal Gadot's Diana is her best performance to date, blending the kindness, power, and innocence needed for the iconic character. Her story is very clean and very aggressively paced, peppered with lots of action, just the right amount of mythology, and—for the first time in a DCEU film—a lot of humor. Gadot's Diana and Pine's Steve are as comfortable and fun together on screen as you could hope. The banter is smart and playful. Diana's fish-out-of-water situation is executed beautifully, but Gadot never lets her fierce subtext slip away.
By the time Trevor assembles his team and brings Diana to the front lines of World War I, it's impossible not to be totally enamored with her. Watching Diana, Steve, and their team fighting the war is certainly cool, but the real-life historical context gives Wonder Woman an agency both Man of Steel and Batman v Superman have lacked. The story escalates the stakes... well, wonderfully, not just for the characters but for the world.
G/O Media may get a commission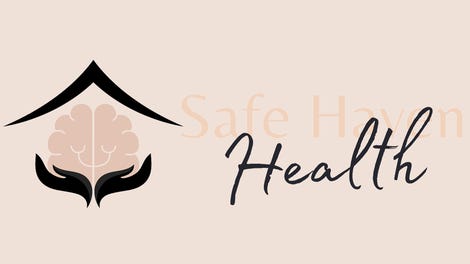 Addiction counseling
Safe Haven Health
But it's that moment that will stun you. Jenkins picked a very symbolic place for Wonder Woman's debut, and watching her run at top speed through No Man's Land, deflecting bullets with ease, it's a damn near indescribable high. You are simply not used to seeing a character like Wonder Woman on screen, but with her debut moment turned up to the max, it's truly magnificent.
To say the movie never quite reaches that peak again is hardly a complaint, but there is one place Wonder Woman stumbles a bit: the ending. Up until the finale, Jenkins put the audience in a harsh reality that just happens to have this incredible superhero in the middle of it. However, that gritty and realistic first two-thirds suddenly pivots to an over-the-top, fantastical finish. The final battle looks very much like Wonder Woman's first onscreen foray—i.e., the Doomsday battle in Batman v Superman—complete with the hero and villain simultaneously fighting and flying in the dark. It fits with the DCEU's style overall but not with what Wonder Woman has been for the majority of its run time. It's not that the battle doesn't make sense narratively, but the transition between tones feels jarring.
Nevertheless that scene gives Diana the confidence and courage she needs to move forward, and Wonder Woman ends with the promise not just of Wonder Woman's return to the DCEU (we already know she's in Justice League) but maybe more solo films and, hopefully, a precedent that a female-driven superhero film can be as incredible, if not more so, than any male counterparts.
To say I was nervous about seeing Wonder Woman would be an understatement. Having unfortunately not liked the last two DC movies I was really hoping for a film that I felt did one of its superhero's justice, and Wonder Woman does that and much, much more. It's the DC movie fans and non-fans alike have been waiting for.
Wonder Woman opens June 2.