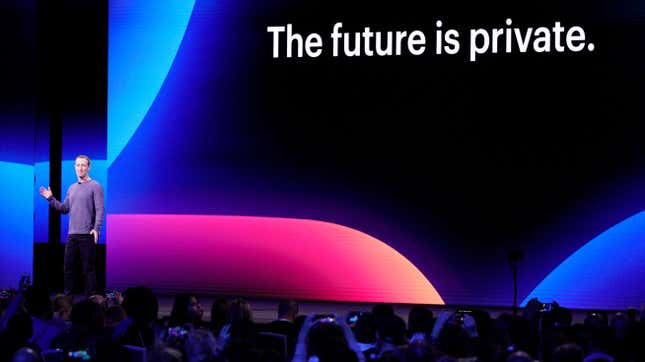 Sure, $5 billion sounds like a pretty big fine, and for most Americans, the size of it is difficult to fathom. But for a corporation as massive as Facebook, it represents only around three month's worth of profit, a proverbial drop in the bucket.
Meet Microsoft's New Surface Laptops
Evan as CEO Mark Zuckerberg boasted about the "historic fine" imposed Wednesday as part of Facebook's settlement with the Federal Trade Commission (FTC) over violations of its users' privacy, Washington lawmakers and privacy advocates resoundingly described the action as a historic failure. The settlement, they warned, accomplishes little in the way of deterring future malpractice. Many noted that Wall Street investors seemed entirely unfazed.
Americans should be skeptical, said Eric Null, senior counsel at New America's Open Technology Institute, that the settlement will result in "any effective change in online privacy protections or Facebook's business practices." The company was "rewarded" on the stock market, he said, for a settlement that "imposed no meaningful restrictions on Facebook's data collection and sharing practices, and structural changes require a tenacious overseer to ensure compliance or they may lead to nothing."
Robert Weissman, president of the consumer advocacy group Public Citizen, said the settlement fails to effect the changes within the company required to protect Facebook users' privacy. "It enables Facebook to escape genuine accountability for what it has done and leaves it likely that the company will betray its users yet again," he said.
In light of Facebook's "atrocious privacy record," Weissman added, the FTC should have demanded the company cancel its plans to launch Libra, a digital currency that Facebook intends to roll out in Geneva with 27 other companies, including Ebay, Uber, and Paypal. Libra—in addition to Facebook's plans to integrate Facebook Messenger, Instagram, and WhatsApp—"pose novel and unprecedented threats to consumers' privacy," he said.
"If Facebook cannot be trusted with America's private information, why should it be trusted with its money?" asked Senator Ed Markey, a member of the Senate Commerce, Science and Transportation Committee, who likewise blasted the settlement as a "slap on the wrist" and a "partisan abdication of the FTC's duty" that will ultimately fail, he warned, to end Facebook's privacy malpractice.
"Those who argue that this penalty will impact Facebook's bottom line have already been proven wrong. Facebook's stock went up after it was reported earlier this year that it would be fined $5 billion by the FTC, making Mark Zuckerberg $1 billion richer," said Markey. He added:
"If only the litany of sins perpetrated by Facebook was limited to privacy breaches, but it is not. They have acknowledged failing to block social media users in Myanmar who used the platform to incite violence that led to genocide against the Rohingya. Facebook gave dozens of device makers access to user data, including Huawei, a Chinese telecommunications company that American intelligence officials believe is a national security threat. Facebook allowed political ads to be bought and placed under anyone's name, in direct contradiction to the company's own commitment to make political advertising more transparent.
Senator Ron Wyden called the settlement a "sweetheart deal" that is "especially weak," adding that he feared all Facebook's abuses had not been thoroughly investigated. He referred to the settlement as "blanket immunity" for violations the public knows of and "potential crimes" they don't. "The FTC is sending the message that wealthy executives and massive corporations can rampantly violate Americans' privacy, lie about how our personal information is used and abused and get off with no meaningful consequences," he said.
As they did earlier this week when Equifax's $700 million fine was announced, several U.S. lawmakers insisted that Facebook's settlement only emphasizes the urgent need for federal legislation to safeguard consumers' private data.
"Comprehensive privacy legislation is necessary to strengthen the FTC's authorities and give it more enforcement tools and resources so that violating consumers' privacy and breaking public trust isn't just the cost of doing business," said Rep. Frank Pallone Jr., chairman of the House Energy and Commerce Committee.
Without a "robust, comprehensive federal privacy law covering data collectors and consumers," said Senator Roger Wicker, chairman of the Committee on Commerce, Science, and Transportation, "bad actors will be able to continue to abuse data in the online marketplace."
Marc Rotenberg, president of the Electronic Privacy Information Center (EPIC), a privacy-centric nonprofit based in the nation's capital, said the FTC has repeatedly failed to act in the wake of a litany of privacy abuses, including violations of the Children's Online Privacy Protection Act (COPPA) and allegations that Facebook collected personal health information in violation of the law. "The FTC's action is too little, too late," he said, calling on Congress to pass legislation that would establish a U.S. data protection agency.
"American consumers cannot wait another decade for the [FTC] to act against a company that violates their privacy rights," he said.
Statements from Republican oversight officials were less pointed. In a joint statement, Reps. Greg Walden and Cathy McMorris—ranking members of the Energy and Commerce Committee and the Consumer Protection and Commerce Subcommittee, respectively—said the settlement is "one of the largest civil penalties ever imposed by the U.S. government, and it is by far the largest privacy or data security settlement the world has seen yet."
"There are many questions about how the new requirements on Facebook will be enforced and what impact that will have on users' privacy moving forward," they added, saying their committees would continue to press the FTC for answers about how the settlement's terms would be enforced. "Those details will really matter," they said, "but what we do know is that this order covers a wide range of privacy and data security issues at Facebook, WhatsApp, and Instagram."
Senator Josh Hawley, a Republican who's called to radically overhaul liability shields that protect social networks from being sued over user-generated content, was less enthusiastic about the settlement, however, writing on Twitter: "This settlement does nothing to change Facebook's creepy surveillance of its own users & the misuse of user data. It does nothing to hold executives accountable. It utterly fails to penalize Facebook in any effective way."