Though a lot of ruins leave us with the shivers, there's a good reason to fear these abandoned power stations. They're full of dangerous substances and deadly gadgets. Plus, how can you really be sure they've been entirely shut down? You could be in for the shock of your life.
Deadly Mississippi Tornado Kills More Than 2 Dozen | Extreme Earth
Powerplant IM, Belgium
G/O Media may get a commission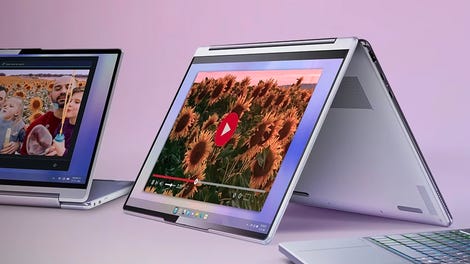 up to 70% off
Lenovo Spring Clearance
(viaTelefunker/Flickr and Danny Barter/HDROne)
The Yonkers (or Glenwood) Power Station, New York City
It was completed in 1906 to make the electrification of the New York Central Railroad possible, but from 1936 the public transport company purchased its electricity instead of generating its own. The station is abandoned since 1968.
(via abandonednyc and Flickr/Pro-Zak)
Cherokee Nuclear Power Plant, near Gaffney, South Carolina
One reactor was only partially completed between the early 1970s and 1982, when the work was halted due to economic problems. Five years later it was a filming location for James Cameron's sci-fi thriller The Abyss, made this place to the largest underwater movie set in the world.
(via OpenBuildings)
Westport Power Plant, Baltimore, Maryland
At the time of its construction, in 1906, it was the world's largest reinforced concrete power plant.
(via Abandoned History, sublimeobserver/Flickr and opacity)
A power plant in Västerås, central Sweden
It was built between 1915 and 1917 with ten small boilers and a 7 MW turbine. Later it was improved with giant vertical boilers, the largest ones in Europe.
The plant was closed in 1992, but it's almost intact.
(via pbase/Jakob Ehrensvärd, John Eklund and Björn Sahlberg/Flickr)
Port Richmond (or Eagle River) Generating Station, Philadelphia, Pennsylvania
The Neo-classical style building, designed for the Philadelphia Electric Company by John Windrim and engineer William C. L. Eglin, was built between 1919 and 1925.
It housed the world's largest Westinghouse-system turbo-generator. The power station operated for six decades before it was closed in 1985.
(via Shadowsandrust)
Centrale Thermique Terres Rouges, Luxembourg
Built in 1951 to convert furnace gases (which are released by the melting of the steel) to electricity.
(via Telefunker/Flickr)
Thorpe Marsh Power Station, Doncaster, United Kingdom
The prototype for all British modern power stations, the Thrope Marsh was a 1 Gigawatt coal-fired power station, operated between the early 1960s and 1994.
The station was demolished in the 2000s, and the original six cooling towers were pulled down in 2012.
(via 28dayslater and Wikimedia Commons)
Toronto Power Company Generating Station, Niagara Falls, Canada
It went online in November 1906 with eleven turbines, and worked for almost even decades. It was shut down February 15 1974.
Thanks to the Beaux-Arts architecture now it's like a steampunk haunted mansion.
(via Opacity.us)
"Franklin Power Plant", somewhere in the USA
(via Opacity.us)