Digital artist and interaction designer Daniel Brown continues to tweak and evolve his eye-popping series of computer-generated flowers, this time around commissioned by the Art Fund's RENEW program for exhibition at the D'Arcy Thompson Zoology Museum in Dundee, Scotland. The efflorescing clusters of code are, in effect, non-repeating mathematical models, just 1s and 0s colorfully coaxed into roses, orchids, and imaginary floral blooms.
As Creative Applications explains, the work actually responds to other exhibits on display at the museum, changing in response to adjacent work; Brown's digital plant life "uses shapes and textures taken from and inspired by exhibits in the museum to produce flowers that grow on screen like time-lapse documentary photography." They are silicon microcosms, embodying their immediate surroundings.
As you can see from Brown's earlier work in the same "Flowers" series—for example, his "Flowers Construction Kit"—the textures and variably focused 3D are both markedly improving over time, and it will be quite extraordinary to see where he might be in another five years. His seeding of artificial ecosystems, to grow matter-realistic flowers in future landscapes, reveals the algorithmic beauty of plants, indeed.
G/O Media may get a commission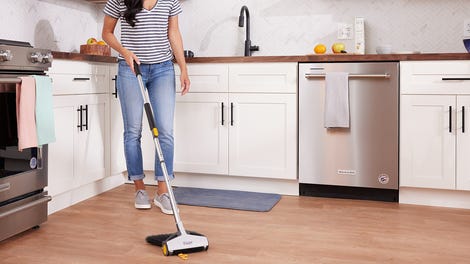 BOGO 50% Off
Flippr - BOGO 50% Off
Named in honor of D'Arcy Thompson's still mind-blowing 1917 book On Growth and Form, this digital garden of simulated flowers will hopefully continue to evolve—endlessly turning, blooming, expanding, and changing colors—through multiple variations in the years to come. [Creative Applications]
All images by Daniel Brown