The oldest beer factory in Guangzhou, China, dates back to the 1960s—a hulking concrete building on the edge of the Pearl River, with 12 silos rising 114 feet into the sky. Two years ago, O-Office Architects decided to do something with the 60-year-old behemoth: Turn it into their own studio.
Jianxiang He, the founder of the seven-year-old studio, focuses on reusing China's industrial infrastructure: We wrote about the sprawling dye factory his studio is turning into an arts district earlier this spring, and ArchDaily has featured several other new projects from the office this month—each of them installed inside of long-dormant factories on China's Pearl River Delta.
Images: Maurer United/ArchDaily
For example, further down the Delta, in Shenzhen, the architects transformed another icon of China's early industrial boom: The Guangdong Floating Glass Factory, which opened in 1987. The factory, according to the Berlage, was "the largest manufacturer of typical curtain-wall glass, producing an annual output of nearly 3 million truckloads of glass each year until its closure in 2009."
G/O Media may get a commission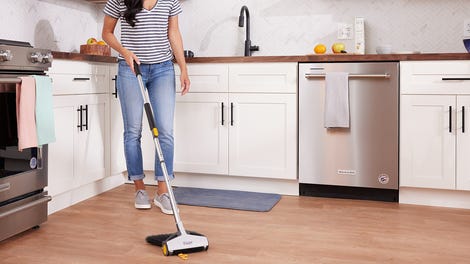 BOGO 50% Off
Flippr - BOGO 50% Off
Images: Maurer United/ArchDaily
As part of the SZHK Biennale in 2013, O-Office turned the crumbling, 90-foot-high complex into a kind of playground with spiraling ramps, stairs, plate glass floors, and other features. "We [expect] new possibilities [for] architecture and urbanism can be unveiled [in] contemporary Chinese cities," the architect say.
It's fascinating work, but it's far from the first industrial silo to be given a second life. After all, grain silos date back at least 7,000 years—the word comes from Greek, siros, or "pit for holding grain."
As contemporary cities—from Cape Town to Helsinki—have shed their industrial identities over the past 30 years, the empty silos that are left to crumble along their coastlines are becoming increasingly attractive spots for redevelopment.
---
V&A Waterfront Museum in Cape Town
For example, at the Design Indaba conference this spring, the London architecture firm Thomas Heatherwick released images of a planned V&A Waterfront museum in Cape Town. It turns out that the city's former industrial port is now the center of a massive luxury development, comprised of apartments, stores, and yes, art museums.
The V&A will be located inside 42 huge grain silos, which the studio plans to hollow out into a system of artificial caves. The galleries will show contemporary art from African artists.
---
Silo 468 in Helsinki
Meanwhile in Finland, an old oil silo got a massive overhaul a few years back thanks to the Madrid-based studio, Lighting Design Collective. The designers punched 1280 holes in its steel facade and filled each void with an LED. Programmed to shimmer and transform, they turn the old silo into a kind of lighthouse for the nearby city.
Photo by Tuomas Uusheimo
---
Mill Junction in Johannesburg, South Africa

Mill Junction, a 370-bed dorm in Johannesburg, opened earlier this year to eager students. Inside its round concrete facade, rooms stack like slices of cake, and atop the original structure, a checkerboard of shipping containers offer outdoor space and views of the city.
---
Cold War Missile Silo Home, New York
And so we come to the most sensational silo renovation: A luxury bunker built inside of an underground storage facility in upstate New York, originally built to house Atlas-F missiles during the Cold War.
Each of these underground storage facilities, which are littered across the country, cost around $18 million to build back in the 1960s (roughly $23 million in today's money). Now, you can buy a fully renovated underground silo in upstate New York for $3 million. It comes with a log cabin and an airstrip, so really it's a steal.
---
There are plenty of other silo renovations floating around out there too, so to speak—does your town have one? Drop it in the comments!