Last month, we looked Chicago's tiniest buildings of the year. Now, the national chapter of the American Institute of Architects has unveiled its 2014 Small Projects awards, which honor buildings on the smaller end of the spectrum. Their list includes five houses that were built small, on smaller budgets.
So, what qualifies as cheap in the architecture world? Buildings that were finished for less than $1.5 million. That might seem like a lot to you and I. And it is! But consider that the overwhelming majority of new buildings in the US are built without an architect, often because of the cost. Like it or not, hiring an architect is a luxury—and homeowners often pay much, much more for it.
Then again, paying a premium for design has its benefits, as you can see below. Check out some of the winners, which start as small as 850 square feet.
---
G/O Media may get a commission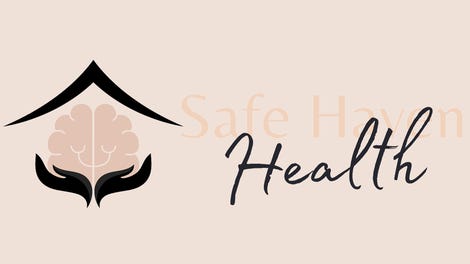 Addiction counseling
Safe Haven Health
Fall House in Big Sur, CA
Possibly the most dramatically sited house in Big Sur, this three-bedroom home sits on the edge of a cliff with a 250-foot-drop over the ocean. Hence the main bedroom, which Fougeron Architecture designed to jut out over the drop so that it looks as if it's floating over the ocean.
Images: Joe Fletcher Photography
---
Small House in an Olive Grove in Geyserville, CA

This home in Sonoma, designed by Wendy Evans Joseph Architecture, is a teeny 850 square-feet in total. For comparison's sake, the average size of a home in America is 2,480 square-feet. According to the architects, the idea was to minimize the impact on the farm the house is built on—and maximize efficiency.
Images: Elliot Kaufman Photography.
---
Redaction House in Delafield, Wisconsin
The lot this small home is built on was long considered too narrow to build a family-sized home. Johnsen Schmaling Architects took on the challenge after they were hired by a young textile designer, who commissioned a home on the site for a family of five. The finished building uses clever screens and partial walls to give the house a sense of privacy.
Images: John J. Macaulay.
---
Topo House in Blue Mounds, Wisconsin
We've written about this Wisconsin home before: Also designed by Johnsen Schmaling Architects, it was built in a rural area outside of Madison that's known for its crazy weather. Though it's small, it's tough—it's clad in a tough rainscreen of concrete fiber panels, which fend of high-speed winds.
Images: John J. Macaulay.
---
Flip House in San Francisco, California
Like most homes in San Francisco, this one had issues with the hillside—the original house (yep, this is a renovation) was sited on steep, craggy land and was spatially disorganized and badly sited. Fougeron Architecture stripped it down to its boned and flipped—hence the name—the orientation of the spaces towards the hillside itself, rather than the precipice. On that side, they installed these incredible faceted windows, which make the spaces seem massive.
Images: Joe Fletcher.
---