A team of South Korean scientists has developed a new graphene supercapacitor that can store almost as much energy as a lithium-ion battery, but charge in only 16 seconds. This makes it an ideal material to store braking energy and could be exactly what the electric car industry needs.
Scientists from Gwangju Institute of Science and Technology in South Korea made the breakthrough by creating an especially porous form of graphene. (See below.) Incredibly, a single gram of this specialized graphene has the same amount of surface area as a basketball. This greatly increased surface area enables the supercapacitor to store far more energy than previous versions of the material, which had been keeping graphene supercapacitors out of the running as an alternative to lithium-ion batteries for electric cars. Because they don't use chemicals, graphene supercapacitors also have a much longer life than lithium ion batteries. Oh, and did I mention how fast it charges? That's right; I did. 16 seconds.
Finding success in the lab and bringing a product to market are two very different things, so it's unclear how quickly we might see this impressive technology at work in electric cars. The South Koreans say that these "supercapacitor energy storage devices… can be scaled up for manufacturing in the near future for electric vehicle applications."
So that's something. But only time will tell whether these supercapacitors take over before Tesla manages to build its famously ambitious lithium-ion factory. [MIT Tech Review]
G/O Media may get a commission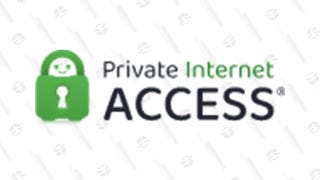 $3 per month
Private Internet Access | 2 Years + 2 Months Subscription