Eric Joe was flying his homebuilt hexacopter drone above his parents' Modesto, California, orchard when his parents' neighbor, Brett McBay, blasted the drone out of the sky with a shotgun.
According to Joe, McBay told him that the drone had been flying over his property, accused Joe of "testing surveillance," and said that he had mistaken it for a CIA surveillance tool, Ars Technica reports. A series of rather surreal emails followed. They start with Joe's tongue-in-cheek acknowledgement, "I have to give credit to the McBay school of marksmanship."
That's followed by McBay's reply, "next time let us know your [sic] testing surveillance equipment in our area."
Most of the hexacopter survived the crash intact, but Joe ended up needing to replace about $700 worth of equipment, which he asked McBay to cover, in light of the fact that he'd shot the drone down, and all. McBay said he would split the cost with Joe, but declined to pay the full amount, so Joe took his neighbor to court - and won.
Property owners have legitimate concerns about camera-wielding drones photographing their property, where the law says there's a reasonable expectation of privacy, but it's not yet clear what legal recourse you have if your neighbor is using a drone to peep into your bedroom window or just to be nosy about your gardening methods. Legal responses to trespassing vary from state to state, and the courts haven't agreed yet whether drone flights count as trespassing.
G/O Media may get a commission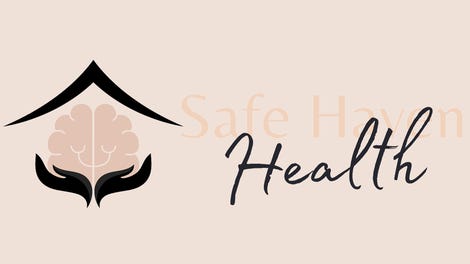 Addiction counseling
Safe Haven Health
California's state legislature introduced a bill in February that would include drone flights over private property in the state's definition of trespassing, but other states are still sorting out the issue, and even the FAA is still working out how to regulate drone flights. Part of the issue is that it's not clear how much airspace property owners can claim. Traditionally, property ownership extended into the air above the property and into the ground beneath it, but the development of flight forced some changes to that definition, and now the development of drones is forcing the legal system, and the FAA, to figure out where property stops and navigable airspace begins. A Wisconsin lawyer wrote a great overview of the issues.
500 feet seems to be the altitude that's being discussed in most jurisdictions, but that's a pretty arbitrary definition and may not resolve all the issues. With a good camera, you can invade the living daylights out of someone's privacy from 600 feet away, after all. And FAA safety guidelines for model aircraft, including drones, say they should operate below 400 feet, which would mean that, to avoid trespass, drone operators just shouldn't overfly private property without permission - which actually seems like a good rule.
Of course, Joe says that his drone wasn't over the McBay's property at all, and he says that he has the GPS data to prove it, since his hexacopter's GPS unit survived being shot down. At most, he says, the drone briefly flew above the county road between the two properties, so it's possible that McBay misjudged where the drone was at that point. The judge ruled in Joe's favor last month, accepting his version of events, and it looks like McBay will have to pay damages.
The moral of the story seems to be that if you think you're defending your privacy, make sure you know the laws in your area - and make sure you're right.
Top image: Eric Joe via Ars Technica
---
Follow Kiona on Twitter.