If you were a radio nerd in the 1940s, this was your dream set. Built by Kluge Electronics in Los Angeles, the "California Kilowatt" could not only send and receive messages, but it came with all the bells and whistles — including built-in speakers and an illuminated map of the world, all housed in a sleek fold-down desk.
The term California Kilowatt was slang in the ham radio community for a transmitter with a power input that exceeded the legal limit. The slightly misleading part? This radio only transmitted at the legal limit. I guess even the coolest radio ever can't have it all.
From the ad in the March 1946 issue of Radio-Craft:
Kluge Electronics, Inc., is the first to conceive, design and produce this remarkable contribution to modern radio. Among the special Kluge features designed into the CALIFORNIA KILOWATT are:

A California Kilowatt transmitter with an amazing new tube development — 5 band operation with variable frequency control in each band — phone or CW at the throw of a switch — 110 or 220 volt operation;

Provisions for your choice make of receiver;

Built-in speaker — (high-fidelity remote speaker also available);

Built-in world time clock;

Illuminated world map with cork backing;

Price — the complete CALIFORNIA KILOWATT Station costs far less than you would expect to pay for a transmitter alone.

Sadly, the ad doesn't mention how much this thing was going for exactly. But I can't imagine it was cheap.
If you see anything like this at your local garage sales this summer please hit me up on Kinja. I'm willing to pay literally tens of American dollars for this set-up.
G/O Media may get a commission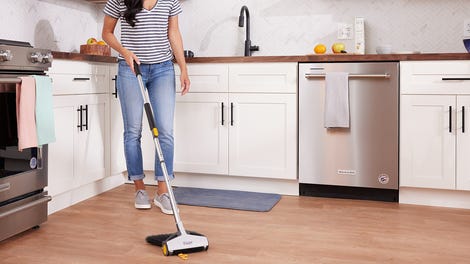 BOGO 50% Off
Flippr - BOGO 50% Off
Image: Scanned from the March 1946 issue of Radio-Craft magazine