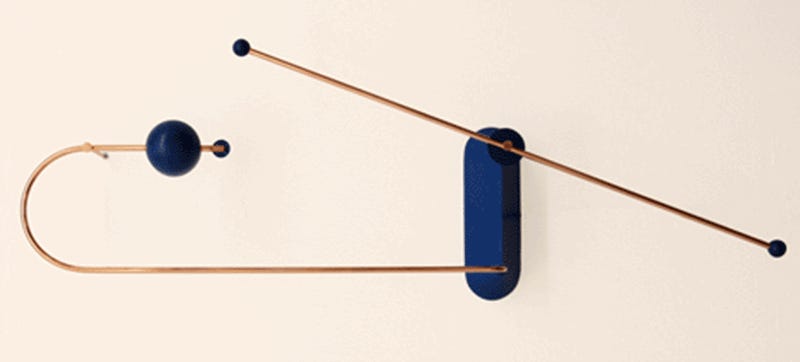 If you fondly remember drawing circuit diagrams at school, this lamp will make you smile: Its designers created it to mimic the line-drawn circuit plans that make it work.

The lamp—called Node—was created by Odd Matter Studio using loops of copper to represent the wire in a circuit diagram, reports Dezeen. To switch the thing on you have to twist its arm, aligning it with the rest of circuit just like the symbols you used to draw. Even the domed plaster lamp shades are shaped to resemble bulb symbols.
So far the studio's built five different prototypes, which it showed off during the recent Milan design week. I just hope they get put into production.
[Dezeen]