Time capsuling is hard. Everybody wants to find that ancient capsule with the dozens of gold bricks or the mummy or whatever. But more often than not, they're quite boring. Your average 20th century capsule generally has just a handful of old pennies and an American flag. But we keep searching. Because sometimes, we find that super-duper, amazing capsule that makes it all worthwhile.
This week was not one of those times.
Air raid instructions discovered in 1957 New York school time capsule
A school in New York Mills cracked open a 1957 time capsule yesterday with a unique piece of Cold War ephemera: a booklet of instructions for what to do in the event of an air raid. But apparently that wasn't interesting enough for the students on hand watching the capsule ceremony. They booed when it appeared that the cornerstone capsule only contained paper items. Little did they know there was also a 1957 penny! Kids these days, with their video game selfies and their twerky birds, amirite? [WKTV]
Sonoma State students seal selfies for future generations
Students at Sonoma State University in Northern California have sealed a time capsule that's scheduled to be opened in 20 years. Inspired by a time capsule recently unearthed from 1992 which contained cassette tapes and floppy disks, the students included plenty of "selfies," letters to the people of 2034, and something called a "swag towel." When reached for comment through a time portal, the people of 20 years hence simply rolled their eyes before defeatedly asking what the hell a selfie was through an exasperated sigh. "You mean like a self-hologram?" they asked, completely disinterested with the response. They thought the swag towels were pretty chill though. [Sonoma State Star]
G/O Media may get a commission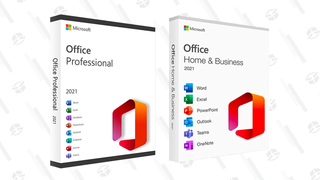 89% off
Microsoft Office Professional 2021 Lifetime License
Enormous Australian capsule with 100 items to be sealed for 100 years
Australia's capital city of Canberra will seal an enormous time capsule next month with precisely 100 items. But will the good people of the future boo when it's opened? The capsule will be buried underneath a large piece of public art and contain everything from restaurant menus to a ceramic bowl made by a local artist. So yes, with all due respect to its creators, it sounds like the people of the future may be underwhelmed.
"It's really about how we live now and objects that seem mundane now may be very instructive in 100 years' time," one of the time capsule curators told the Canberra Times, seemingly oblivious to the fact that humans open hundreds of mundane 100-year capsules every year that haven't actually become more interesting through the magic of a century passing.
The capsule is scheduled to be opened in the year 2114, provided the Lucky Country isn't just one massive fireball by then. [Canberra Times]
1925 Ohio capsule has American flag with 48 stars
That 89-year-old time capsule we wrote about two weeks ago was finally opened yesterday in Toronto, Ohio. And while it didn't contain a treasure map or a billion dollars, it did perfectly live up to every early 20th century time capsule stereotype. Inside they found a newspaper, a bible and an American flag. The flag had just 48 stars on it, since Alaska and Hawaii weren't yet states in 1925. So thats something, eh? [WTOV]
University in Texas compiling time capsule for 2053 opening
The University of Houston-Victoria in Texas is compiling a time capsule scheduled to be opened for the school's 80th anniversary in the year 2053. The university is specifically looking for items from 2013, including things like photos, school event programs, and ticket stubs. If you live near the school and are interested in contributing you can email Paula Cobler at communications@uhv.edu. People in the community are asked to submit their items by March 7th. [Victoria Advocate]
Indiana town founded by doomsday prophet looking for capsule contributions
The small town of New Harmony, Indiana is looking for contributions for a time capsule that will be sealed at the end of the year. The town was founded in the early 19th century by a man named George Rapp, a German immigrant who founded the Harmony Society, a celibacy-obsessed cult that believed the end of the world was near.
As the local press notes, the town is now looking for predictions about what life might look like 100 years in the future. One suspects "full of wailing and gnashing of teeth" would be an acceptable response, given the town's history. [New Sentinel]
---
Image: Artists' conception of the Canberra, Australia time capsule site via Canberra Times