This week we have some strange and wonderful time capsule news, including a freshly welded capsule that will travel the world in the Navy's newest aircraft carrier, an 1877 stowaway that spent the last century in the smoking section, and one county in Kansas that (thanks to a time capsule!) discovered Bank of America owes them $60,000.
U.S. Navy Time Capsule Welded Into Nuclear-Powered Aircraft Carrier
It's long been a tradition for ship-builders to place coins in the ships that they're constructing. And this past week the U.S. Navy kept with tradition and welded a small coin-filled time capsule into their latest ship, the USS Gerald R. Ford. The time capsule contains those traditional coins, along with other items like aviator wings from the ship's commanding officer and a small piece of the same sandstone that was used to build the White House and U.S. Capitol building. [Washington Post]
County in Kansas Sues Bank of America Over $60,000 Bond in Time Capsule
Back in 1984, a charity in Kansas purchased $60,000 worth of bonds to benefit a local library in Finney County. Copies of the bonds were put in a time capsule and when it was opened in 2008, county officials discovered that the money was unaccounted for. The county is now suing Bank of America to try to get their money. Garden National Bank handled the original bonds, but after three decades of bank mergers and acquisitions, the county says that Bank of America is now responsible for coming up with that money. Strangely, it seems burying $60,000 cash would've been a safer investment than dealing with a bank. [Garden City Telegram]
G/O Media may get a commission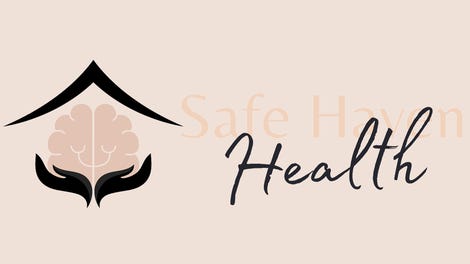 Addiction counseling
Safe Haven Health
Capsule from 1877 Piggybacks Through Time With Capsule From 1900
This past week in Scranton, Pennsylvania a time capsule from 1900 was opened after being chiseled out of a cornerstone at the Watres Armory. And if that wasn't cool enough, the uncapsulers found a bonus capsule inside — a copper box from 1877!
Both capsules contained the usual time capsule staples; including newspapers, coins, an almanac, and a book containing some local history. The larger capsule was sealed on November 3, 1900 and contained a handwritten prediction that President William McKinley would be re-elected on November 6th. I can't believe the Nate Silver of 1900 had to wait over a century to say "I told you so."
When the larger time capsule from 1900 was opened the entire thing smelled of tobacco. Apparently someone slipped a cigar into it, perhaps thinking it would be a smokey treat for people of the future. No word if anyone has tried to smoke it, nor if they've lived to tell the tale. [TheTimes-Tribune.com]
Wisconsin Tech College Seals 25 Year Time Capsule
This past week Chippewa Valley Technical College sealed a time capsule scheduled to be opened in 25 years. According to the local TV news station WEAU, the capsule contains a pair of a scissors from the school's cosmetology program, some student handbooks, and a copy of the college's budget. [WEAU]
The Hunt Continues for Two Time Capsules Still Lost in Michigan
The race against time to find those capsules in Lansing, Michigan continued this week. As you may recall from last week's round-up of time capsule news, a local company called PM Environmental has lent equipment to the school searching for two time capsules. However, the ground-penetrating radar hasn't seemed to help uncover anything quite yet. Unlike previous reports, the local FOX affiliate says that the new owners, Sparrow Hospital, will continue to aid the search even after the land is handed over. [FOX47]