This week's television includes the season finales of two beloved shows, Sanctuary and Beavis and Butthead. Plus new episodes of Chuck, Generator Rex and a few other shows. But mostly, this week belongs to marathons. Including two straight days of Twilight Zone episodes, a ton of classic television... and an unusual look at Doctor Who's arch-fiends, the Daleks.
Top image from Daleks: Invasion Earth 2150 A.D.
Today:
Syfy is having a marathon of Being Human all day long. The U.S. version, of course — but that's still a very good thing.
The Science Channel is showing a few episodes of Deep Space Marvels in a row, from 7 PM to 10 PM.
At 9 PM, Discovery Channel has a special, The Year the Earth Went Wild.
Earthquakes, tsunamis, tornadoes, floods and hurricanes... 2011 saw some of the deadliest natural disasters on record, all in the same year. Is there some connection? And is (as some scientists think) this just the beginning of a whole new era?
G/O Media may get a commission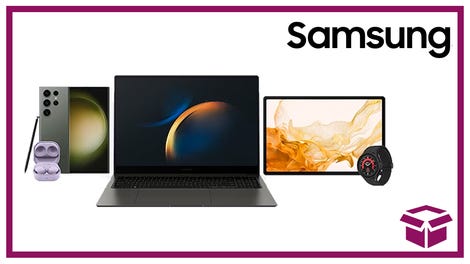 24 hour deals
Discover Samsung - Daily Deal
Or you could watch another special at the same time on National Geographic: Super Carrier: High Tech Superlaunch.
At 10 PM, Science has a brand new Meteor Men.
And at midnight, a special time slot, Cartoon Network has a brand new China, IL, "Chinese New Year." Apparently, this is the New Year's special, and it's airing every night this week at midnight — except New Year's Eve. Watch a sneak peek right here.
Tuesday:
At 7 PM, Nickelodeon continues burning off the last episodes of Supah Ninjas when nobody's likely to see them. In "Skeleton Crew,"
Mike is convinced the Skeleton Crew, an underground secret society with ties to Benjamin Rush High School, is behind a recent string of burglaries in Empire City. Meanwhile, Owen tries to woo Isabelle, a new student who unbeknownst to him is really an undercover detective also pursing the Skeleton Crew.
Starting at 8 PM, Turner Classic Movies is having a "Take Me To Your Leader" marathon of science fiction movies. Including Close Encounters of the Third Kind, the surprisingly decent Daleks: Invasion 2150 A.D., War of the Planets, and a few others.
Wednesday:
At 10 PM, the History Channel has a new Brad Meltzer's Decoded, focusing on the Vatican.
Thursday:
Syfy is having a marathon of V: The Series (the 1980s version) during the day today. Relive the amazing hairstyles. Meanwhile, USA is having a Burn Notice marathon all day long, if you've been feeling Bruce Campbell-deprived.
At 7 PM, Nickelodeon has a special Fairly Oddparents outing, called Meet the Oddparents.
Mom and Dad have finally gotten hip to the fact that Timmy has fairy godparents! The question now is: How long can they all keep Jorgen in the dark so that he won't take Wanda, Cosmo and Poof away forever?
At 10 PM, MTV has the season finale of Beavis and Butthead, "Whorehouse/ Going Down".
Friday:
Syfy is having a Sanctuary marathon all day, to prepare you for tonight's season finale.
Cartoon Network comes to our rescue, with brand new episodes of Secret Mountain Fort Awesome at 5:30 PM and Generator Rex at 6:00 PM, in which "Rex goes to great lengths to recover his goggles after he loses them in a fight."
And then at 8 PM, NBC continues the final run of Chuck episodes, with "Chuck Vs. the Baby." I hope Chuck fights the dancing baby from Ally McBeal. Here's what actually happens:
SARAH'S PAST COMES BACK TO HAUNT HER AND THREATENS THOSE CLOSEST TO HER — CHERYL LADD AND TIM DEKAY GUEST STAR — Sarah (Yvonne Strahovski) is forced to confront a secret from her past and feels she must do so alone, while Chuck (Zachary Levi) urges her to let him help. When Sarah encounters her original handler, Kieran Ryker (guest star Tim Dekay, "White Collar"), she fears that he will harm those closest to her, including her mom (guest star Cheryl Ladd, "Las Vegas").
Then at 10 PM, Syfy has the season finale of Sanctuary, "Sanctuary for None, Part 2." In which:
Henry and Tesla learn that the SCIU weaponized Tesla's work to use against Abnormals; Bigfoot and Kate investigate Caleb's rise to power while Will and Abby look into Magnus' past.
Watch a sneak peek here.
And at 11 PM, G4 has another X-Men Anime, "Revenge."
Saturday:
Syfy is having its traditional New Year's Twilight Zone marathon, starting first thing in the morning and continuing for the next two days straight. It's your chance to re-enact the greatest adventure of the Eltingville Comic Book Science Fiction Fantasy Horror Role-Playing Game Club... if you dare.
Also, Spike is showing all the Jaws movies, out of order, all day long.
And Cartoon Network is showing nonstop Adventure Time, from 1 PM to 7 PM.
There's literally nothing on in the evening, except for New Year's Eve programming... unless you consider The Year's Best Strange Sex on TLC to be science-related. That's at 8 PM.
Sunday:
Because they haven't shown all the Star Wars movies in a couple weeks, Spike is marathoning them today — just the original trilogy, twice in a row.
At 8 PM, NickToons has another Dragon Ball Z Kai, "A Bittersweet Victory! Until We Meet Again!"
In the aftermath of battle, Dende heals the injured heroes and summons the magic Dragon Balls in an attempt to resurrect those killed during Cell's rampage!
Kind of appropriate for New Year's Day, somehow.
At 9 PM, TNT has a new Leverage, "The Gold Job."
At 10 PM, National Geographic has the season premiere of Finding Bigfoot, with "Baby Bigfoot." Aww.
Sources: Futon Critic, MSN TV, TV Guide, and various TV studio press releases.