Plenty of the features in iOS have secondary uses that you might not have thought about, and that includes the parental controls. You can find them under the Restrictions heading of the General tab in Settings and whether you're a parent or not, this special PIN-protected mode can come in very handy.
1. Keep your self-discipline
If you know you're going to find yourself wasting time on the Web while you're using your iPhone or iPad and you definitely don't want that to happen, head to the Websites entry under Allowed Content and choose Specific Websites Only. You can then add sites that are work-related or essential to your job and delete the rest (hold and swipe to delete an entry). Alternatively, you can switch off Safari altogether.
Of course, there's nothing to stop you going back to the Restrictions screen, entering your PIN and re-enabling access to the Web—but that's another three or four steps in the process that might make you think twice about your productivity levels and the tasks at hand. There's no way to block Facebook or Twitter apps as well, so you might be best uninstalling these—at least temporarily—if you want to power through some important business. Unless your job happens to be "social media manager."
G/O Media may get a commission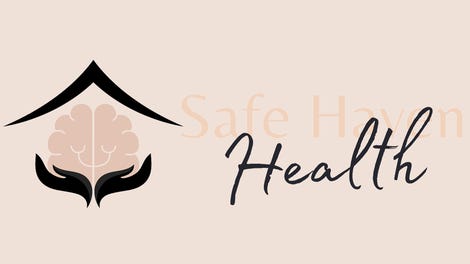 Addiction counseling
Safe Haven Health
2. Lend out your tablet with peace of mind
Let's face it, your friends are probably worse than your kids when it comes to poking around in apps and settings that they should know to leave alone. If you've got a friend who wants to borrow your iPad for an evening or a weekend, you can configure the parental controls to make your tablet doesn't come back in an unrecognizable state (and with three more movie rentals added to your iTunes account).
Turning off the iTunes Store and the ability to install or delete apps would be a good start and you might want to restrict access to the camera and FaceTime too if the friend in question tends to go overboard with the selfies. You can also prevent them from making changes to the accounts used for Mail, Contacts, Calendars and several other apps by selecting Accounts then Don't Allow Changes. If you really want to keep your friends on lockdown and in one specific app, use General -> Accessibility -> Guided Access in Settings then pick which app to focus on with three taps of the Home button.
3. Avoid impulse purchases
With the one-tap instant access purchase processes of our digital age, it's all too tempting to start tapping around the iTunes Store, buying a distracting game one minute and that album that everyone's raving about the next. Use the ability to switch off the iTunes Store to prevent you from picking up new digital content without a second thought.
As with the website idea above, you're the one who's set up the PIN code so you can easily turn these restrictions off again—but at least you're going to think twice about whether you really do need the complete first season of Game Of Thrones in high definition. Alternatively, get someone else to enter the PIN for you for an even more effective barrier. But just prepare yourself because sooner or later you might find yourself begging.