I spent thirty minutes driving to an ATM yesterday to deposit a check. I could have stayed at home, if only I'd known my iPhone can now let me deposit checks.
Is AI Moving Too Fast? | Future Tech
Apparently sometime in June the Chase iPhone App added functionality that lets you deposit a check by taking a snapshot of the front and back. It works well enough, even if doesn't seem to want to use the touch-to-focus features of the iPhone. (It does wait until it thinks it has a clear shot before taking the snap, not unlike those apps designed to give you a clean shot in low light.)
There are limitations. You can only deposit up to a thousand dollars in a day and only three-thousand dollars in a month, so depending on how your paycheck comes in it might not be possible to the app instead of going to a bank.
Still. I deposited a check with my phone! There's something very satisfying about actually doing something that we've known should be possible for a long time, even if it's stripped of its zazz just a bit by the quotidian nature of actually holding the crumpled check in an unsteady hand.
G/O Media may get a commission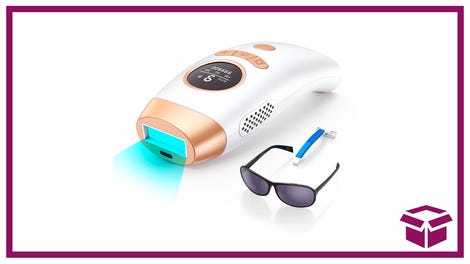 58% Off + Coupon
IPL Hair Removal Device
(An aside: Chase is a horrible bank. I've actually started moving most of my money into a credit union account, but I've kept Chase around for the moment because for all its terrible, unfortunate, customer-last policies, I feel like it's good to have a backup bank that has outlets in nearly every city. Maybe that's naive!)
UPDATE: Looks like Joel wasn't the one person to deposit a check via an app this week. Over $100,000 checks were banked this way, using PayPal's latest version.