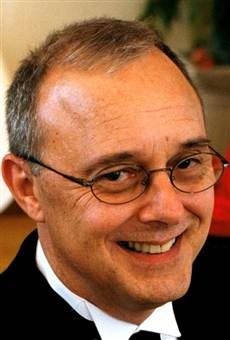 Thomas Sawyer is already quite familiar with TSA patdowns, seeing as they already spilled urine on him last November. Once should be enough, right? Nope. The exact same thing happened again. What? For old time's sake?
Sawyer was travelling from Detroit Metro Airport to Orlando on July 14th when he had to relive this nightmare. The same trip. The same roughness. The same ruptured urostomy bag. The same humiliation:
"I thought that I had really made a difference for people flying with urostomies, I really did," the 62-year-old told the Free Press on Friday. "I'm angry this time. They can't be training them properly."
And this is especially galling because the TSA apologized for the first incident. Their head administrator, John Pistole, even issued an official apology, stating that an investigation would soon be underway. So what happened? The investigation ended and they said, "Welp! Let's get back to feeling up the elderly!" How do you not learn from something like this? [Detroit Free Press via AOL Travel, Image Credit: Thomas Sawyer]
---
You can keep up with Kwame Opam, the author of this post, on Twitter or Facebook.