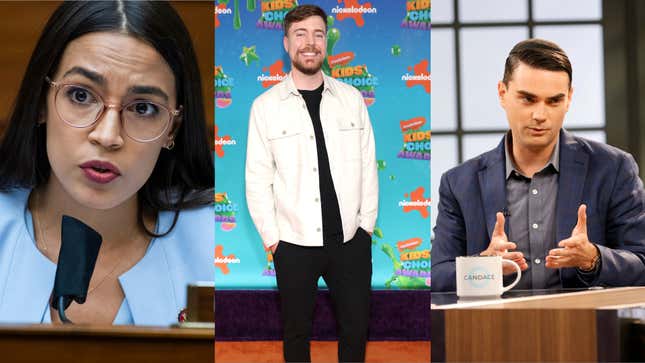 As us plebeians are getting our legacy blue checkmarks yanked out of our hands and CEO Elon Musk tweets about "treating everyone equally," I regret to inform you that there is a shadowy group of 35 VIPs that Twitter has been pushing onto your timeline.
Twitter Is Shifting Right | Future Tech
According to a report from Platformer, Twitter isn't really interested in treating everyone equally. The outlet states that Twitter monitors this list of 35 VIP users and increases their visibility seemingly at will. Platformer became privy to the list via documents obtained through sources at the company, and since the list has shifted over time, Platformer says it is not publishing the entirety of it to protect the identify of these sources. The 14 members of the list Platformer did publish include:
Basketball star Lebron James
Daily Wire founder Ben Shapiro
Conservative shitposter @catturd2
Representative Alexandria Ocasio-Cortez
President Joe Biden
Menswear writer @dieworkwear
When asked for comment on the list and how it chose the 35 people on it, Twitter told Gizmodo "💩."
The list was reportedly developed to monitor engagement on the platform as users interacted with these power users and study how changes to the website's recommendation algorithm would effect that engagement. At Platform reports, this past December, Musk noticed his own engagement falling and in response, an engineer created an initial list of a few dozen VIPs to monitor website traffic—but Musk was unsatisfied with what he saw. In February, Twitter rolled out a system to boost Musk's tweets over everyone else's and began boosting the tweets of these VIPS, albeit to a lesser extent.
These attempts at poking and prodding at Twitter's own algorithm spit in the face of Musk's platitudes of destroying the "lords and peasants" system of Twitter's past, and is a sign of a chaotic CEO trying to fix a platform that was broken before he bought it. These repair efforts appear to be in vain, as Musk himself has said that Twitter is currently worth less than half of the $44 billion he bought it for.