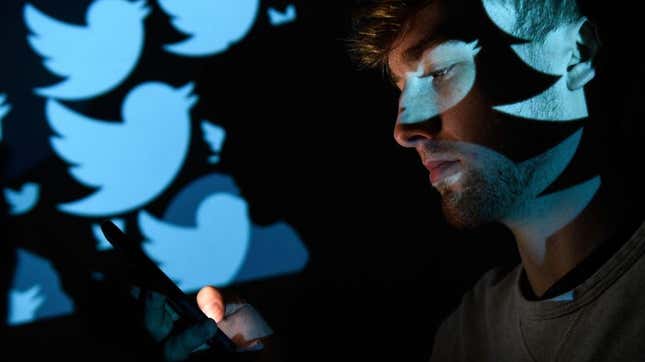 Twitter is eliminating its search feature for anyone not logged into an account. The change means that any person attempting to access the site's search results would need to log in to their existing account or create a new one in what could be CEO Elon Musk's latest attempt to drive up the number of users on the platform.
Twitter Verification is a Hot Mess
Prior to the change, anyone could access Twitter's search feed, but under the site's new setup, visitors can only scroll through the Explore tab if they aren't signed in. The Search bar is nowhere to be found and the Explore tab only shows a list of curated tweets.
Although the option to search does reappear when the user clicks on a tweet, any attempt to input text will redirect the person to the login prompt. Twitter has not explained how the Explore feed is curated, but clicking on the site currently shows an immediate video of former Fox News host Tucker Carlson, a surplus of ESPN coverage, and of course, posts from the Chief Twit himself.
The change comes after Musk implemented a new payment tier for API access last month and just last week stripped blue checkmarks from most verified accounts unless they're shelling out $8 a month for Twitter blue. Despite the moves to generate more revenue, the site continues to encounter outages, bugs, and security breaches.
Even as Musk tries to increase users and implement money-making efforts, the results are dismal as users and media companies take a step back from Twitter or log off the site entirely, reducing advertising revenue. Since buying the company for $44 billion in October, Twitter's value has dropped to an estimated $20 billion, although Musk has admitted he bought Twitter for far more than it's worth.