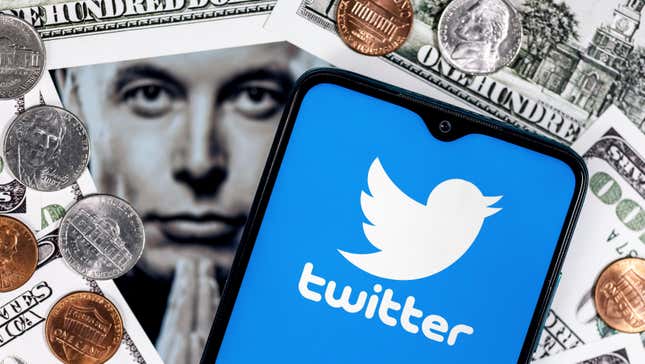 Elon Musk's Twitter has announced another delay in plans to end free access to its application program interface (API). The postponement came from, where else, but a tweet from the platform's official developer account posted on Monday afternoon.

"There has been an immense amount of enthusiasm for the upcoming changes with Twitter API," the company alleged (note: there hasn't.) "As part of our efforts to create an optimal experience for the developer community, we will be delaying the launch of our new API platform by a few more days."
In response, developers, researchers, and others piled on to demonstrate their "enthusiasm."
"Lol. This entire website is a disaster," one climate data researcher wrote. "Yes, we are really 'enthusiastic' that we must pay $100 per month to access the API," another data scientist posted. Others simply tweeted back meme reaction GIFs like this one of a chicken hitting its head against a wall repeatedly:
G/O Media may get a commission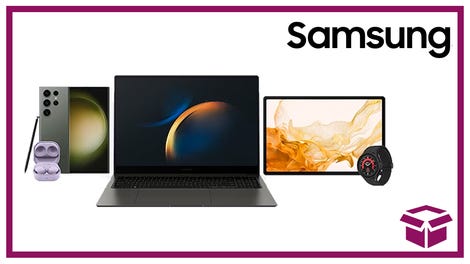 24 hour deals
Discover Samsung - Daily Deal
Following a period of confusion and third-party apps being banned without warning, Twitter announced it was instituting a paywall—even for basic API access. Initially, the company said the change would begin on February 9. In response, there was immense pushback.
Then, Musk promised that nebulously defined "good" bots would still be able to access the API for free. Then, the changeover date was pushed back to February 13. Now, the shift is delayed again—without any promised start date.
Under the new system, Musk has hinted that basic API access would begin at about $100 per month. However, like everything else the billionaire tweets—that is liable to change. Previously, basic use of the platform API access been free—with paid tiers for more extensive, premium access.
Twitter's API is the behind-the-scenes software intermediary that allows external sources like developers, researchers, and bot-makers to engage with the site's digital infrastructure. It's a critical door for widgets like Twitterific and Tweetbot—but also for emergency responders and volunteers trying to rescue people trapped following last week's devastating earthquakes in Turkey and Syria.
Musk might think all bots are nefarious agents of propaganda and deceit, but the National Weather Service relies on Twitter's API to automatically post severe weather warnings. Without access, and unless the agency and all of its distributed field offices begin paying Twitter, NWS alerts on the platform are likely to become much less reliable.
Then, there's the fun bots—the @PepitoTheCat's and @PossumEveryHour's of the world. Those too would be stymied by an all-paid system.
The Twitter CEO has repeatedly asserted that the move to charge for API access is intended to combat bad bots. But even if that were true, it's also pretty transparently a money-making scheme for a company that's been in financial trouble since even before Musk spend $44 billion purchasing it, and incurred the company billions in debt.
It's possible that if Twitter does maintain a version of "free" API access, it will be kept behind another paywall of Twitter Blue subscription—one of the many monetization moves Musk has been pushing in a bid to drum up funds.
Since the billionaire's takeover, Musk has laid off more than three-quarters of the site's staff, cut employee benefits, auctioned off office furniture, and stopped paying its rent.