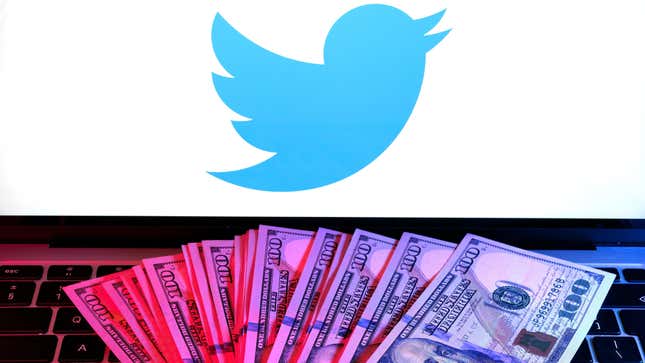 In a not-so-surprising, sudden reversal, Elon Musk walked back on plans to completely end free access to Twitter's application programming interface (API) over the weekend. The billionaire indicated that limited, cost-free API access would remain for "good" bots on the site, in a Saturday night tweet.

The Elon Musk Twitter Saga, Part 1 of Who Knows?
"Responding to feedback, Twitter will enable a light, write-only API for bots providing good content that is free," the Twitter CEO posted in a thread concerning the much-loved, automated @PepitoTheCat account. 
Pépito the Cat Triggers Change
Initially, on Thursday, Twitter announced that it would "no longer support free access to the Twitter API," beginning February 9—effectively banning all bots from the social media platform and dooming most third-party apps.
"This will kill @PepitoTheCat account. Pépito is part of Twitter history, he post quality content with great engagement," tweeted the account, which has more than 211,000 followers and usually just uploads video clips of the eponymous cat entering or exiting his home through a cat door. In response to the Pépito concern, Musk's resolve to destroy all bots waffled. "I guess we could give all Verified users access to the API for posts like this," the billionaire wrote, before declaring the policy alteration.
What is the API Used For?
A door into Twitter's application programming interface is critical for widgets like Twitterific and Tweetbot made by non-Twitter developers, automated accounts, and online researchers. The API is the behind-the-scenes software intermediary that allows external sources to access and compile site data, and engage with the platform's digital infrastructure. Without a free version of that door, many account owners, researchers, and developers declared that they would end their work with Twitter.

At the end of last week and over the weekend, the backlash against the API change ballooned as Musk revealed that the entry-level paid tier would cost $100 per month, and as users realized even innocuous automated accounts like @PepitoTheCat and @colorize_bot would be impacted. So, rather predictably, Musk shifted strategy.
The change in course is just the latest instance of Musk rapidly adjusting a Twitter policy idea in response to negative feedback, days after first announcing planned platform adjustments. Previously, the multihyphenate CEO also flip-flopped on things like the price and implementation of his chaotic verification system, bans on certain accounts, and a prohibition on links to external social media sites. Since taking the helm at Twitter, Musk has approached his leadership role fast and loose, pivoting from idea to idea on a day-to-day basis, and often announcing these changes via tweets.
The "Chief Twit," claimed that the plan to eliminate free API access was one meant to minimize "scammers & opinion manipulators." But it's worth keeping in mind that the move to further monetize the platform's interface comes amid Twitter's mounting financial struggles and massive looming debt. The company is facing multiple lawsuits for skipping out on rent, has slashed more than half its staff since early November, and has gone as far as auctioning off office furniture in its corporate austerity measures.