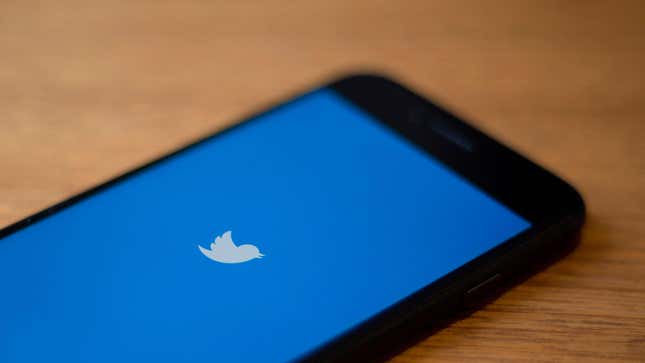 In an effort to get more people onboard with their whole sharing-intimate-thoughts-and-opinions-with-strangers-on-the-internet thing, Twitter plans to trial a host of new features that will allow for greater privacy customization.

Making the Facebook Papers Public
The functions, which give users more control over who sees what, when, and how, are based on internal company research that suggests certain people are reticent to tweet because they're uncomfortable with who can view or follow them, according to a report from Bloomberg.
"When social privacy needs are not met, people limit their self-expression," a researcher at Twitter, Svetlana Pimkina, said. "They withdraw from the conversation." Thus the new tools are designed to keep users feeling safe and, therefore, engaged.
When reached for comment by Gizmodo, Twitter said that some of the features will be rolled out as soon as next week. Others are only at a conceptual stage.
Soon, you may be able to:

The news also comes not long after a similar announcement from the company about a new "Safety Mode," designed to help users protect themselves from various forms of online harassment. When asked for comment via email, a Twitter spokesperson told Gizmodo that the newly proposed features were based on extensive research into user preferences:
"Our focus on social privacy is inspired by feedback we received through a series of global research studies we conducted to better understand people's perceptions of and needs for privacy around the globe. We'll begin testing some of these features as soon as next week."
Such changes clearly give the user more control over their experience with the platform—something a lot of people would probably enjoy. At the same time, such shifts could potentially disrupt some of the more toxic elements of Twitter culture: namely, creepiness, unwanted conversations, and bad tweets of years past.