Twitter claimed in a blog post last week that it will be "introducing additional updates that leverage our technology to reduce abusive content." Today, what appears to be a limited rollout of one such feature—the involuntary walling off of certain accounts behind an opt-in prompt—has the platform's users angry and confused.

As first reported by Mashable, Twitter appears to be hiding a small number of accounts behind the following message:

Caution: This profile may include potentially sensitive content

You're seeing this warning because they Tweet potentially sensitive images or language. Do you still want to view it?
Users are then given the option to click a "Yes, view profile" button, or move on with their lives.
Twitter has long had a similar functionality for individual tweets deemed sensitive, greying out their contents until a users has clicked through. But this new profile status isn't being requested by users themselves, and according to those whose accounts are being walled off, Twitter isn't notifying them of the change.
G/O Media may get a commission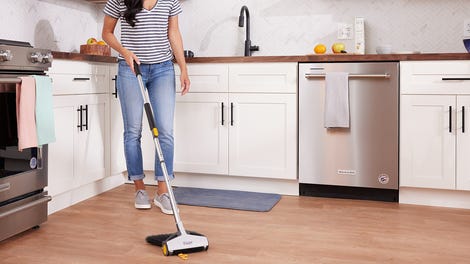 BOGO 50% Off
Flippr - BOGO 50% Off
"3 people independently told me today my Twitter account page needed a click thru to agree to sensitive content before they could view it," badassday told Gizmodo over Twitter DM. "No prior notification from Twitter (still nothing in fact) so I am mystified."
What user behaviors lead to receiving protected account status remain unclear. Adding to the uncertainty is the question of why individual profiles are marked this way only some of the time. Another Twitter user, ExiledEnnui, was also notified by another user that their account was marked as sensitive, "but only on web, & only while he was logged in," they told Gizmodo over DM. Gizmodo was unable to replicate this state logged in or out on desktop.
ExiledEnnui also claims to have lost some functionality. "On mobile app, I no longer have the option to mark my tweets as sensitive." Badassday however, wrote that "Everything appears normal but I don't know, eg, if my RT'd tweets are visible beyond my followers."
Twitter, as many tech companies do, regularly tests new features to see how they're received before shipping them to all users. This is likely just another attempt to curb abusive behavior on the platform—in line with the recent time-outs imposed on accounts found to be acting like dickheads. But this isn't a minor cosmetic tweak. And for a platform that has become the nexus of the online free speech debate, a lack of transparency is causing no shortage of outrage.

Nobody panic. This is just a test. (Probably.)
When reached for comment, Twitter didn't immediately offer an explanation for the tests. We'll update if we receive any additional response.
Update 3/9/17 11:31am EST: A Twitter spokesperson confirmed to Gizmodo that this is just a test of a potential feature, which somewhat explains why its being implemented inconsistently. When or if this will be rolled out platform-wide is unknown.
Correction: The article originally stated that ExiledEnnui was informed by a follower. Not so. Gizmodo regrets the error.
[Mashable]