Today, Rdio streaming music subscribers with Unlimited accounts will get access to new video service from the company called, appropriately, Vdio. (It had previously been in a closed beta.) It's a rental and purchasing platform—not a subscription service—but it incorporates the social and content discovery features you've been missing for eons from basically every other video service out there. This could be the death-blow to iTunes and Amazon's online video options.
At first you might ask yourself why exactly we need a new way to get video online. There are a million streaming video services. All the new movies and current season TV you can't get from Netflix and Hulu, you can already buy. The pricing and catalogs for Vdio will be basically identical to iTunes and Amazon. A newly released movie will cost roughly $5 to rent and $15 to own.
Here's the thing: every video option out there is an isolated world that feels out-of-place on the connected, social Internet. This is a huge missed opportunity that Vdio fixes with incredible social integration inherited from its streaming music service counterpart.
For a long time, the streaming music conversation has been about discovery, and importantly, about social discovery. Rdio is one of the best services in this regard. It's easy to see what your friends are listening to and listen to it yourself. It's fun! And your friends are going to be a way more sophisticated source of new stuff than an algorithm ever will be.
G/O Media may get a commission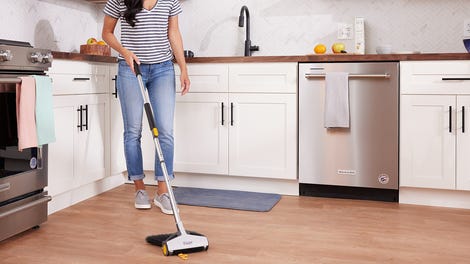 BOGO 50% Off
Flippr - BOGO 50% Off
Now, you get the same experience for video. You can tell what 90's TV shows and old Hitchcock movies your friends are watching. Now you're probably thinking, man wouldn't it be nice if Vdio was also a streaming video service? Malthe Sigurdsson, Rdio's VP of product told Gizmodo its something the company is exploring but he didn't have plans to share for the time being.
Probably the coolest feature available on Vdio is one we've been dying to from others: The ability to create playlists and share them with others. And importantly, you can set privacy settings for the service.
Now, the service certainly isn't flawless, and who knows if the social features will be enough to get people who already have libraries tied to other ecosystems. Still, it's nice to see someone hit the service head-on.
Vdio will use the same account and billing information as Rdio, and the company is offering a $25 credit to the service for Rdio subscribers. Same goes for Vdio if you subscribe to it in the next 60 days.