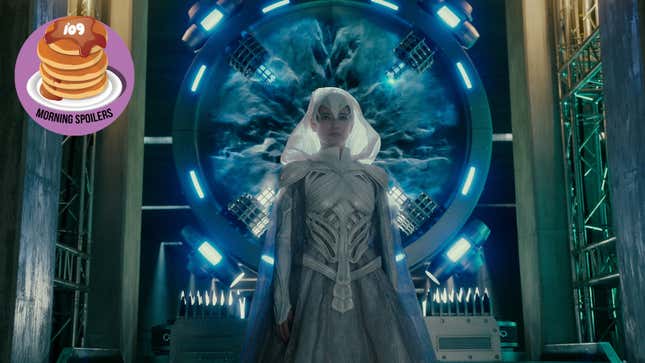 We've got new clips from Nimona and The Venture Bros.: Radiant Is the Blood of the Baboon Heart. Riverdale gets ready to stage its last musical, and Archie—of course—is the subject. The final season of Stranger Things gets a very notable director. All that and more, now that spoilers have arrived on the scene.

Spoilers of the Week | June 3rd
---
Silent Planet
According to Deadline, Elisa Koteas and Briana Middleton have wrapped filming on Silent Planet, a new sci-fi thriller written and directed by Jeffrey St. Jules (Bang Bang Baby). The story is said to follow "two prisoners in the near future who are sentenced to a lifetime of hard labor on a distant planet. As things unravel, they become increasingly paranoid and start to lose a sense of who they are and their past lives."
---
The Flood
Bloody-Disgusting reports The Flood. this summer's killer alligator movie, has been rated "R" for "violence, some gore, and language throughout."
---
Haunted Mansion
Fandango has released a nifty-looking 4DX poster for Disney's Haunted Mansion.
Relatedly, a new TV spot showcases Jared Leto as the "Hatbox Ghost."
---
The Venture Bros: Radiant is the Blood of the Baboon Heart
The Monarch provides important exposition through an argument with Dr. Mrs. The Monarch in a new clip from The Venture Bros: Radiant is the Blood of the Baboon Heart.
---
Nimona
Elsewhere, Nimona (Chloë Grace Moretz) and Ballister (Riz Ahmed) escape Goldenloin (Eugene Lee Yang) to the strains of Judas Priest's "Breaking the Law" in another new clip from Nimona.
---
Retribution
A Jigsaw-esque maniac plants a pressure-sensitive bomb beneath Liam Neeson's car seat in the trailer for Retribution, co-starring Matthew Modine, Noma Dumezweni, Jack Champion, Lilly Aspell,r and Embeth Davidtz.
---
The Dive
Elsewhere, a rockslide traps a pair of scuba diving sisters on the bottom of the ocean floor in the trailer for The Dive, coming to theaters this August 25.


---
Warrior Nun
Following a six-month fan campaign, Warrior Nun has been officially renewed for a third season at an undisclosed streaming service.
---
Stranger Things
Variety reports Dan Trachtenberg (Prey, 10 Cloverfield Lane) has been hired to direct at least one episode of Stranger Things' fifth and final season.
---
Silo
Spoiler TV also has photos from "Outside," this week's season finale of Silo. Click through to see the rest.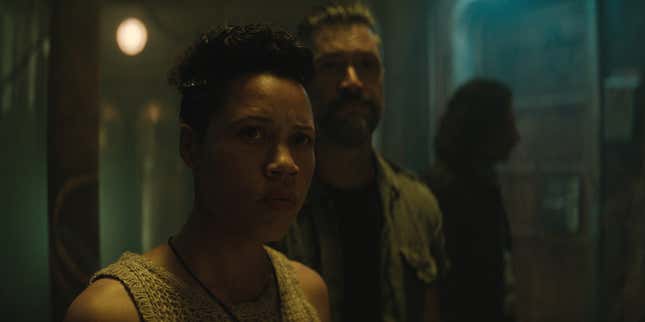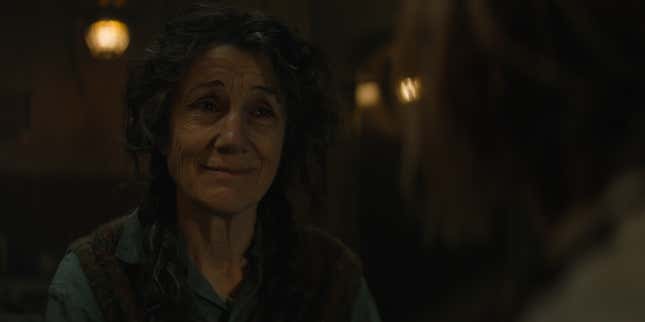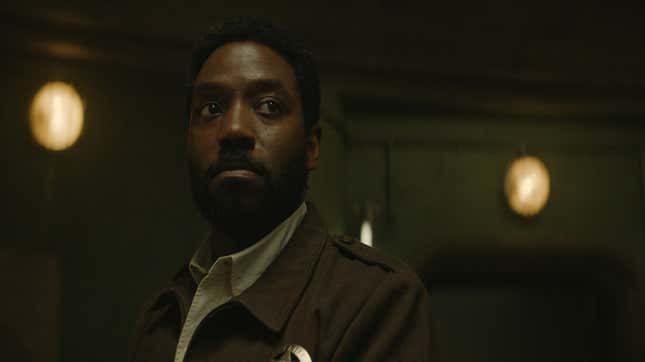 Juliette's fate seems sealed when certain truths finally come to light.

Friday, June 30, 2023
---
Riverdale
Finally, Kevin presents an original musical to Principal Featherhead in the trailer for "Archie the Musical," next week's episode of Riverdale.
---