HBO's vampire saga True Blood returns to our screens, just in time to save us from the early summer TV doldrums. But meanwhile, the last remaining episodes of Kings and Pushing Daisies' finale remind you of those show's squandered potential.

Monday:
The Universe -
This weeks episode explores the dangers of space exploration, and the many ways the cosmic void can kill you. Check it out on the History Channel at 8 PM.
Tuesday:
Life After People -
Once we're all gone, what will happen to our all our WMDs? Will they detonate eventually, after time has its way with each deadly missile? Assuming any animals survive our extinction, would they be in danger if all the bombs on the Earth went boom? Life After People is on the History Channel at 9 PM.
G/O Media may get a commission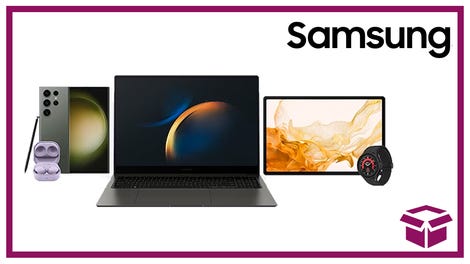 24 hour deals
Discover Samsung - Daily Deal
Movies:
The saddest little robot in all the world with the longest never-ending tale, A.I., is on 7:30 PM on Cinemax.
Meet the man who's so extreme his name has three X's. That's right Vin Diesel's XXX, the movie about some tattooed extreme sports guy who has to fight terrorists (of course), is on 5 PM on FX.
Wednesday:
MonsterQuest -
The monster gang gets to the bottom of a monkey creature that terrorized the people of New Delhi in 2001. A South Asian cousin of Big Foot? I'm thinking yes, but get all the monster facts on the History Channel at 9 PM.
Mythbusters -
Time to test the curve-the-bullet theory from the scrupulously scientific movie Wanted, on Mythbusters over on the Discovery Channel at 9 PM.
Here Is The Actual Video From The User Challenge:


Thursday:
Eliza Dushku fans, rejoice! There's a Tru Calling marathon from 8 AM until 3 PM on the Syfy Channel.
Movies:
Watch the art of dragon riding and pouty swordplay, while watching Eragon at 7:30 PM on the ABC Family channel.
Learn how to drink beer the alien way in the SNL sketch inspired film Coneheads, staring the original players Dan Aykoyd and Jane Curtin. It airs on Comedy Central at 4:30 PM.
Friday:
Batman: The Brave and the Bold -
Jonah Hex winds up in Gotham after a battle with Zebra-Man, and a little time traveling. After some initial misundersandings, Batman is convinced to help Hex back to his time in exchange for information. The new episode is on Cartoon Network at 8:30 PM.
Batman: The Brave and the Bold Clip:


Batman: The Brave and the Bold Clip:


Saturday:
Kings -
God save NBC's Kings. The alternate reality monarchy drama is back in action tonight. Where did we leave off? In this episode Jack and David go to Gath to "shore up" the peace, and I think we all know what that means. Also Michelle prances around with her health bill some more, and Silas tries to protect the city from a plague (which was actually made before all this scary swine flu drama so how strangely timely). Kings is back at 8 PM on NBC, for two more weeks.
Primeval -
A flesh eating fungus from the past is unleashed onto our world turning one soul into a fungus monster. BBC America at 9 PM.
Pushing Daisies -
It's the proper series finale for Daisies. The Darling Mermaid Darling's rival Aquadolls are killed, which means it's time for a mermaid revival. Olive and Ned team up to uncover the murderer, while Chuck hides in the wings. Watch, for the last time, our dear pie-maker and friends, on ABC at 10 PM.
Trailer (Sorry it's in German, can't find English)


Sunday:
True Blood-
It's been too long since we've blown a blood line and got naked with the ridiculous vampire community in Bon Temps. But this Sunday Alan Ball's blood sucking series based on the books by Charlaine Harris is back. So whose foot was that in the car? Are our worst suspicions true, and the very best character from last season is now food for worms? Will I be able to even watch this series without one redeeming character (unless the new religious ones are interesting? I'm thinking no.) Guess we'll have to wait and see, on HBO at 9 PM.