Intel Clover Trail. Sounds like a JJ Abrams movie about camping, right? But Clover Trail is actually the next generation Intel Atom chip that'll power both Windows 8 tablets and laptops. Which means you'll probably run into this chip pretty darn soon, so get familiar.
Intel Clover Trail is the next-generation Intel Atom chip...
Intel, which effectively dominates the PC market, is a nobody in mobile processors. Tablets and phones pretty much all use ARM or Tegra 3 chips and everyone ignores Intel Atom chips. Let's be honest, Atom is usually synonymous with suck in computers (haha netbooks) but Clover Trail—or officially, the Atom processor Z2760—hopes to change all that by being better than ARM chips for Windows 8 tablets, for the same price.
...that will be used in Windows 8 tablets and laptops...
Intel showed off the Clover Trail chip inside tablets, using a reference device that was 10-inches big, 8.7mm thin and weighed under 1.5 pounds (new iPad is 9.4 mm thin and weighs 1.45 pounds). Like ARM, Clover Trail is a system on a chip package but unlike ARM, Clover Trail will run the full Windows 8 experience on a tablet—it'll support existing Windows apps and drivers etc.—and not run the technically inferior ARM-based tablets' Windows RT.
G/O Media may get a commission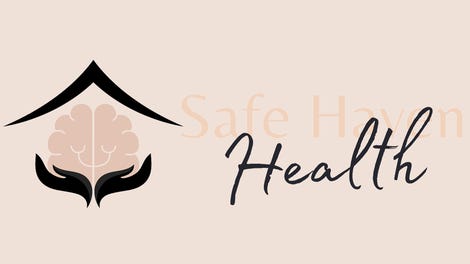 Addiction counseling
Safe Haven Health
...and has low power consumption...
As with any mobile processor, Clover Trail's focus is on low power. Clover Trail is made using a 32-nanometer manufacturing process which minimizes the size of the chip while still keeping it stupid efficient. Battery life of tablets running Clover Trail is expected to be 10 hours and last up to 3 weeks on standby.
...but still packs a punch...
The dual-core Clover Trail can clock up to speeds of 1.8GHz and supports Intel's Hyper-Threading technology, so it can support four simultaneous threads. Clover Trail also integrates NFC, 8-megapixel camera and your usual slew of connectivity options.
...so everyone is using it...
Samsung, Dell, Lenovo, HP, Acer, ASUS and others are already in the process of building Clover Trail tablets. In fact, you can spot Clover Trail in hybrid laptop tablets such as the pretty awesome looking Dell XPS Duo 12 and Samsung Series 5 Slate. Intel says over 20 tablets are in the works right now.
...which means it might find a way into your hands too.
It's going to be interesting to see if Intel can carve out some space between mobile friendly ARM chips and its own uber-powerful Core line with Clover Trail or if it'll just end up being Atom in netbooks but in a prettier, shinier tablet package (that would be a bad thing). The tablets that are going to use Clover Trail will be more "business" oriented, which really just means it could cost more and offer users "legacy support" for Windows (think Office). If you want that sort of thing in your tablet, well, Clover Trail is that compromise.
Or best case scenario: it's the x86 tablet you've always wanted for the price of an ARM-based tablet. A tablet that's more powerful than anything you've seen yet is priced like every other tablet on the market. That would be interesting. We'll find out what Clover Trail wants to be when the tablets start shipping this fall when Windows 8 becomes available.
[Intel]