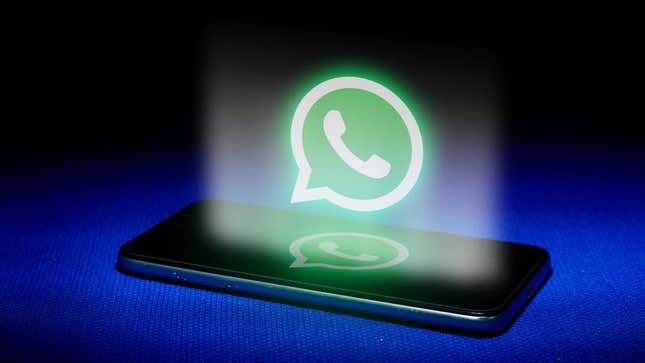 WhatsApp is launching a proxy server to combat censorship in some countries and will allow users to circumvent internet blocks.
How To Set Up Private Relay on iCloud+
Access to the app is currently banned in several countries including China, North Korea, Syria, Qatar, and Iran. The shift to proxies on WhatsApp was announced following the protests in Iran that prompted the local government to block access to the app in September.
"For people with government restrictions on internet access, such as was the case with Iran, usage of a proxy server can let people retain a connection to WhatsApp and the rest of the free, uncensored internet," Juras Juršėnas told BBC News. Juršėnas who works for Oxylabs, a proxy and online data collection company, added that the proxy "will allow people around the world to stay connected even if their internet access is blocked by some malicious actors."
Proxy support will be available on WhatsApp worldwide and is being set up by volunteers and organizations while aiming to provide the same amount of privacy and security users have come to expect.
The company says users' data and messages will not be available to third parties, the proxy servers, WhatsApp, or Meta, and will continue to use end-to-end encryption on the app. WhatsApp wrote in a Twitter post on Thursday that it is working to "fight for your right to communicate freely and privately," and in a separate blog post, wrote the proxy is more important than ever as communities across the world have encountered internet shutdowns and are denied access to the app.
WhatsApp said in a Twitter post in September that the app's focus is to connect its users to family and friends around the world and condemned the Iranian government for blocking access to private messaging.
Protests spread across Iran in September when 22-year-old Mahsa Amini was arrested by the morality police for "unsuitable attire," claiming she wasn't wearing her hijab properly. Amini later died in custody with police claiming she had suffered sudden heart failure.
Her death spurred protests and resulted in internet shutdowns. Facebook and Twitter were banned in Iran in 2009, but following the protests, the Iranian government added WhatsApp and Instagram to that list. 
Netblocks, which monitors cybersecurity and internet freedom told Forbes, "The network disruptions are likely to severely limit the public's ability to express political discontent and communicate freely."
In response, WhatsApp says in its blog post that it is "putting the power into people's hands to maintain access to WhatsApp if their connection is blocked or disrupted."
The post continues, "Our wish for 2023 is that these internet shutdowns never occur. Disruptions, like we've seen in Iran for months on end, deny people's human rights and cut people off from receiving urgent help. Though in case these shutdowns continue, we hope this solution helps people wherever there is a need for secure and reliable communication."