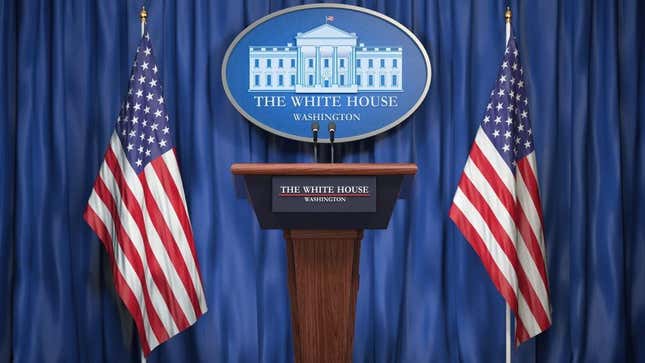 The White House unveiled a series of new initiatives on Thursday that represent a first step in combatting the risks associated with artificial intelligence. On Thursday, Vice President Kamala Harris will discuss the initiatives in a meeting with top executives at Alphabet, Microsoft, OpenAI, and Anthropic—an AI startup.
If An AI Reworks Copyrighted Images, Is It Art? | Future Tech
As the popularity of artificial intelligence continues to grow, President Joe Biden and Harris plan to "mitigate its risks," the White House said in a press release. It is imperative to support "responsible innovation that serves the public good while protecting our society, security, and economy," the release said, adding, "Importantly, this means that companies have a fundamental responsibility to make sure their products are safe before they are deployed or made public."
The National Science Foundation is providing $140 million in funding as part of an initiative to launch seven National AI Research Institutes that would encourage ethical, trustworthy, and responsible AI developments as well as support research and development (R&D) infrastructure and a diverse AI workforce. The White House said the institutes will hopefully "drive breakthroughs in critical areas, including climate, agriculture, energy, public health, education, and cybersecurity."
Other initiatives include requesting a commitment from AI developers to participate in a public evaluation to ensure AI technologies align with the principles laid out in the Biden administration's Blueprint for an AI Bill of Rights. The White House says by outlining any issues found, the companies can immediately target those problems and take steps to fix them.
The public will also be pulled into the fray, according to the final initiative, which says the Office of Management and Budget will release a policy guidance draft surrounding AI use for public comment. This will "ensure [artificial intelligence] development, procurement, and use of AI systems centers on safeguarding the American people's rights and safety," the Biden administration claimed.
The announcement comes as the government has faced mounting pressure to regulate the use of AI, something the Biden administration hoped to address in the AI Bill of Rights. The document was introduced in October and while it currently functions as little more than a manifesto, it provides a vague framework for government and tech companies to work together to regulate AI development.
AI tools can now diagnose medical issues, write screenplays, debug software, and more, which raises concerns that it could lead to privacy violations, create more misinformation online, and skew employment decisions.
Speaking on the condition of anonymity, a senior administration official told Reuters, "We aim to have a frank discussion about the risks we see in current and near-term AI development." They added, "Our North Star here is this idea that if we're going to seize these benefits, we have to start by managing the risks."